Israeli Armed Forces Press Service Announces Israeli
aviation
dealt a blow to the positions of terrorists of the Islamic State (prohibited in the Russian Federation) in the border region of Syria. The militants settled in the UN building, which previously operated on this territory as a kind of diplomatic mission. Terrorists used this building as the headquarters for the planning and implementation of operations.
According to a spokesman for the Israeli army, ISIS militants (an affiliated group of terrorists from Shukhad al-Yarmuk) fired from this territory. The fire was carried on by Israeli soldiers, who were in the southern part of the Golan Heights. There are no casualties among the Israeli military. He writes about it
RIA News
.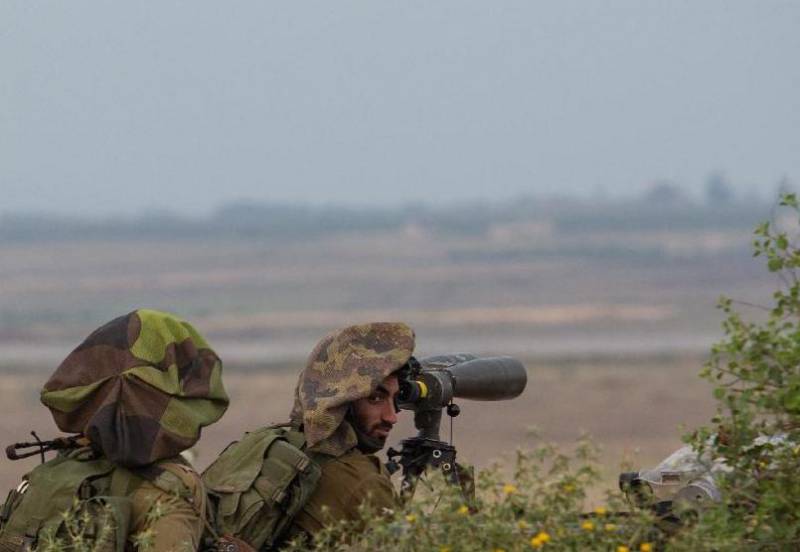 As a result of the retaliatory strike, four militants of the said grouping were destroyed.
It can be stated that this is the first clash of the Israeli military with ISIS militants. Earlier, the terrorists from "Shukhada al-Yarmuk" did not fire on the positions of the soldiers of the Israeli army. But even if the representatives of other gangs fired on the territory that Israel considers its own, the Israeli troops inflicted a "retaliatory" strike exclusively on the Syrian army. A typical Israeli argument for such cases was as follows: "The Syrian army and the Assad regime are responsible for everything that happens in Syria." Is the logic now broken, or did the armed groups get out of control ...