The Defense Ministry of the Republic of Korea successfully tested the K30 Biho (Flying Tiger) anti-aircraft missile system "with additional blocks of KP-SAM Shin-Gung portable anti-aircraft missiles manufactured by LIG Nex1", reports
Military Informant
with reference to the Defense Blog,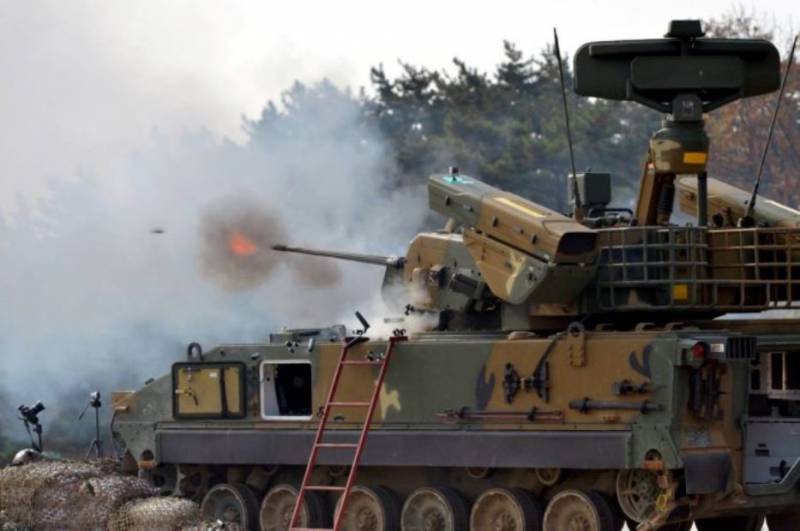 "Shingung short-range anti-aircraft missiles (KP-SAM) are designed to combat
aviation
and enemy helicopters. The Shin-Gung complex was developed jointly by the State Agency for Defense Development of the Republic of Korea and NEX1 Future Company Ltd (formerly LG Innotek Co. Ltd), "the statement said.
In the basic configuration, the complex is equipped with two 30-mm cannons with a rate of 600 rounds per minute (ammunition load of one cannon - 300 shells). The firing range - about 3-x km.
There is a high accuracy of the artillery system with the defeat of air targets.
Maximum firing range MANPADS KP-SAM Shin-Gung - 7 km.