The Syrian army does not have a sufficient number of modern weapons, so it continues to use outdated, but quite effective equipment, such as the famous "500 Product", writes
Messenger of Mordovia
.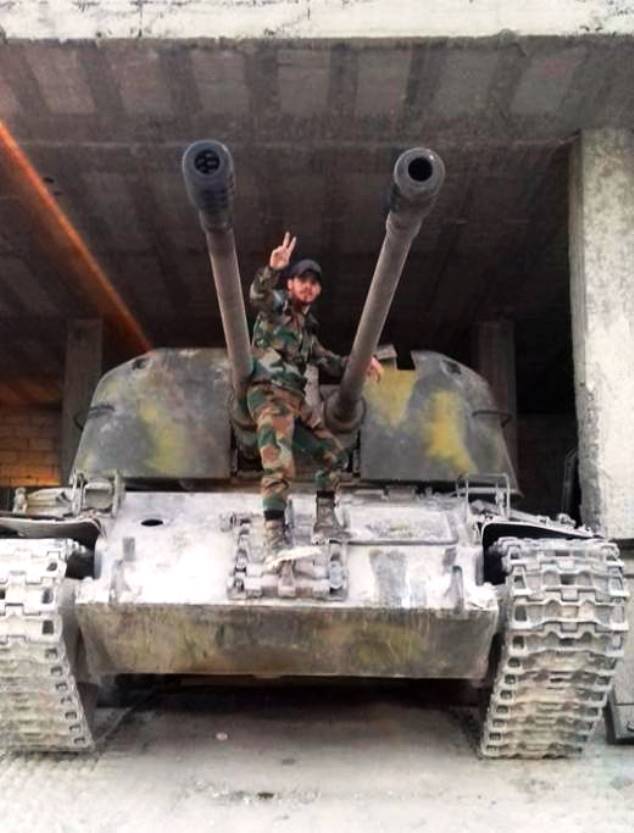 "Before the outbreak of the civil war, ZSU-57-2 anti-aircraft self-propelled units were decommissioned and put into storage, therefore the use of self-propelled guns by Syrians initially surprised many military experts, the publication said.
These installations have proven themselves in the Middle East as
weapon
used precisely for ground targets. During the conflict in Lebanon, for example, Syrian calculations skillfully destroyed snipers entrenched on Beirut skyscrapers.
"The images of this combat vehicle in Syria have not met on the network for a couple of years, but it turns out that the ZSU-57-2 is quite a successful fight against terrorist groups," said the author of the article, Roman Katkov.
The self-propelled gun is armed with a dual 57-mm automatic gun S-68 (rate of fire - 100-120 rounds / min per barrel. The range for firing at ground targets is 4 km. A projectile flying at a speed of 1000 m / s is capable of hitting light armored vehicles and
Tanks
type T-55 and T-62 on board.
Net weight of the installation - 28 tons, crew - 6 people, Engine power - 520 hp