Russian security forces have begun to receive the new Gorgon complex, developed by DEDAL and for the control of the coastal zone, according to
News
.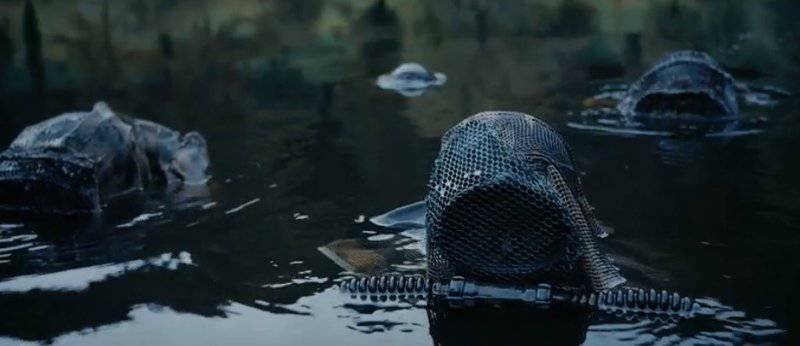 The complex detects reconnaissance divers, miniature submarines and floating drones at a depth of up to 30-meters. The search is carried out on metal objects. "Gorgon" reacts to metal knives,
weapon
, scuba divers' oxygen cylinders, "sees" plating elements, manipulators and skeletons of mini-submarines and drones.
"At the moment, the Gorgon is already being supplied by one of the Russian power structures and is standing on one of the coastal sites. At the moment, the system continues to be refined according to the wishes of the customer. In particular, at the beginning of next year, the complex will be able to transmit information over the radio channel instead of a wire line, floating solar panels will also appear in the complex, "said the deputy NPK Sergey Kozlov.
"Gorgona" is a complex automated complex consisting of eight electronic control units installed both on the shore and at the bottom. From the units connected to the operator's console, three sensory cables terminate along the bottom, terminating in induction boxes. The cables of the complex detect targets by local changes in the Earth's magnetic field, occurring when metal objects are near, "he explained. The received data is transmitted to the operator console.
The equipment of the complex works equally effectively at any flow rate and in all weather conditions. "A special algorithm makes it possible to distinguish a diver or a submarine from ocean-going ocean debris. The complex creates a continuous detection zone with a width of up to 250 m at a distance of up to 500 m from the shore, "the article says.
Military expert Oleg Lyamin: "Currently, the main means of detecting underwater saboteurs is hydroacoustic stations, which are installed on floating buoys. They effectively detect enemy divers at a distance of up to half a kilometer, however, they have problems with their detection in the coastal zone: the water depth may not be enough for the station's transmitter to work, and it may also be difficult for the diver to detect the difficult bottom relief. Another disadvantage of such hydroacoustic buoys is their vulnerability during enemy air attacks. Also, complex equipment may suffer during a particularly heavy storm. "