Decision of the Organization for the Prohibition of Chemical
weapons
(OPCW) for Syria is, in fact, sanctions, and says that the OPCW is becoming an instrument of political blackmail, reports
RIA News
statement of the Ministry of Foreign Affairs of the Russian Federation.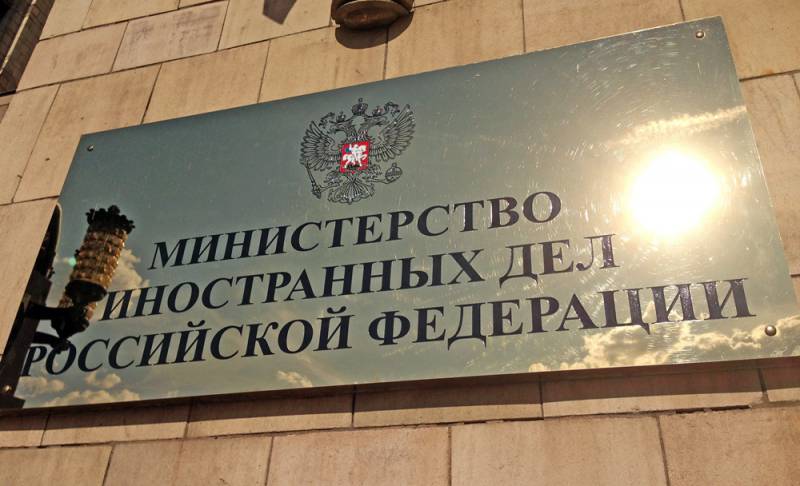 "During the session of the Executive Council of the OPCW 11 in November in The Hague as a result of a multi-way combination with the active use of the" regional solidarity "factor, a group of Member States managed to push through an anti-Syrian decision based on inconclusive, in fact, accusing Damascus conclusions of the UN-OPCW Joint Mechanism investigating the use of chemical weapons in this country, "the document says.
In particular, the decision provides for "unlimited inspections of the military infrastructure and research institutions of Syria, which provide for the basic needs of the national economy of this country."
"According to the plan of the initiators and executors, the decision will allow, through the inspection activities of the OPCW, to establish total control over the defense and scientific and technological potential of a sovereign state, which has already been largely undermined by a long-term war sponsored by outsiders," the Foreign Ministry said.
The ministry stressed that "the decision taken by the executive council of the OPCW is deeply regrettable and alarming."
"One of the most authoritative and successful organizations in the field of disarmament and non-proliferation of WMD, which won the Nobel Peace Prize for the chemical demilitarization of Syria in 2013, is a tool of political and economic pressure and blackmail for the well-known group of countries obsessed with the idea of ​​changing the government in Damascus. The lessons of the tragic events around the former Yugoslavia, Iraq and Libya, it seems, did not go away, although many of the current and former "worldly powers" have publicly recognized them. "
It is also noted that a decision may lead to a further increase in anti-Russian manifestations in both the OPCW and the UN Security Council.
"We call upon all states, which are dear to generally recognized international principles and norms, to put a barrier to this unprincipled and irresponsible in interstate relations. We express our gratitude to the governments of those countries that were able to resist unprecedented pressure and did not support the essentially sanctional decision of the executive council of the OPCW regarding Syria, "the statement reads.