The reconnaissance aircraft RC-135W of the US Air Force once again expressed interest in the most western territory of Russia - the Kaliningrad region. Information Agency
Interfax
reports that, based on data from individual Western sites, it can be concluded that the US air reconnaissance is approaching the Russian frontier in the Baltic Sea.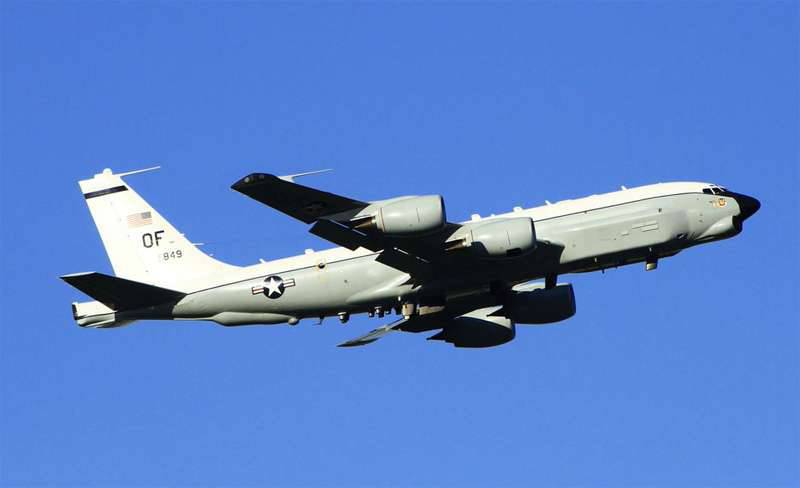 We are talking about the aircraft with the call sign RUMPY25 and the tail number 62-4139. In the air, he rose from the Mildenhall airbase in Britain and approached the air borders of the Kaliningrad region in about a couple of hours, flying from Poland. Prior to that, an American reconnaissance aircraft had flown through the airspace of such NATO member states as the Netherlands and Germany.
It is reported that the American aircraft carries out electronic intelligence in close proximity to Russian air borders.
The appearance of American reconnaissance aircraft in the Kaliningrad region is by no means uncommon. Almost weekly reports come that electronic reconnaissance airborne aircraft appear in the Baltic region to monitor, in particular, ships and
aviation
Of the Baltic
fleet
RF The NATO intelligence aviation is showing no less activity over the Black Sea - in the region of the Crimean Peninsula.