All movements of the American ship Mount Whitney are tracked by the Black Sea Fleet.
BSF ground stations track all movements of the flagship of the 6th
fleet
US Navy, located in the Black Sea, transfers
RIA News
Post military source in the Crimea.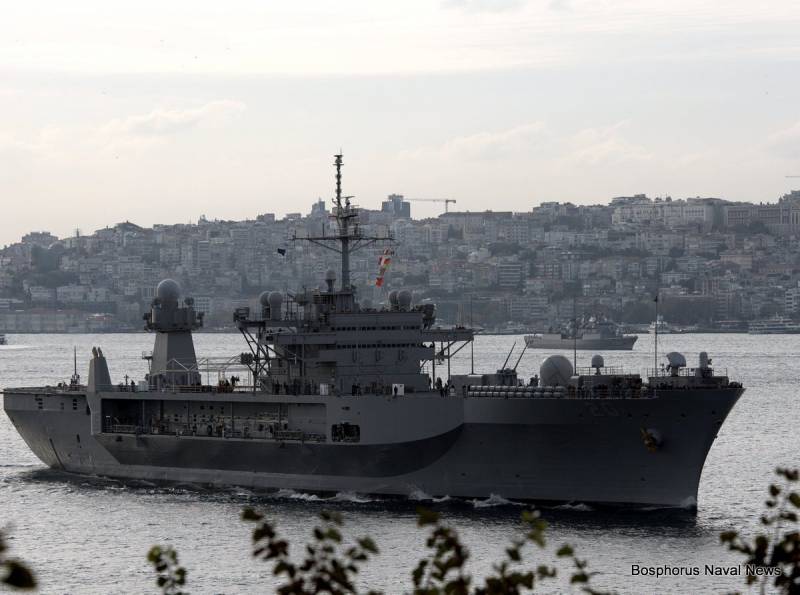 "At the moment, tracking of Mount Whitney is carried out by stationary ground stations, it is located at a sufficiently large distance in the western part of the Black Sea, and so far there is no need for its maintenance. If the American ship goes to the Russian coast, one of the ships of the Black Sea Fleet will be sent to escort it, it will be involved aviation»
- said the source.
Earlier it was reported that the flagship of the 6 fleet command and command ship Mount Whitney entered the Black Sea.
According to the agency, "the ship's displacement is 18400 tons, the length is 189 meters, the width is 33 meters, the maximum speed is 23 knots". Armament: two 25-mm M242 guns, two 20-mm Phalanx CIWS anti-aircraft guns and 4 heavy-caliber machine guns with 12,7 mm caliber.
https://twitter.com/Saturn5_