There can be no "silence regime" and no truce with terrorists in Syria, and the US's proposal to suspend the operation without explaining where the moderate opposition and where the thugs are "is an element of political slyness", reports
RIA News
Statement by Deputy Foreign Minister Sergey Ryabkov.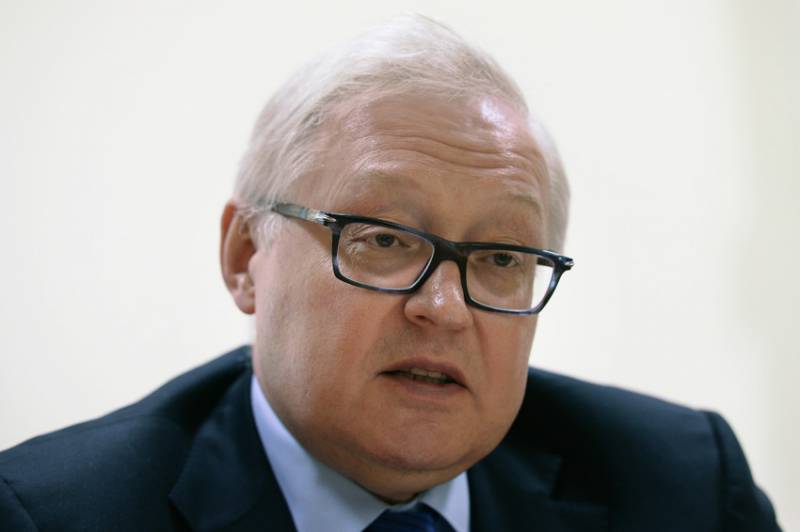 "There is no truce, no regime of silence against terrorists, against those who are fighting on the side of ISIL and Dzhebhat an-Nusra," declaring this officially or not declaring, cannot be, "said Ryabkov.
He noted that Moscow constantly talks about this to the Americans. "Unfortunately, so far, despite our efforts, they have not taken measures to delimit the terrorists and the so-called moderate opposition, with which they, the United States, work closely, they do not hide it," the diplomat said.
"Therefore, there is an element of at least political slyness. Suspending operations, without explaining at the same time, whom the US sees as moderate opposition, and whom they consider to be terrorists, is to enable terrorists to regroup, to give them the opportunity to once again gain strength for new shots, in fact, to continue this bloody massacre, which has already led to Syrian people ",
declared Ryabkov.
According to him, "Moscow has a different approach here, namely, that it is necessary to bring the fight against terrorists in Syria to a victorious end."
"We are in favor of deepening cooperation with the United States and other partners. We are working with the government of Syria. This is the main condition for ensuring the necessary progress in political negotiations. We need to deal with the supply of terrorists. The northern border of Syria remains quite porous, we need to block it, "said the deputy foreign minister.
Meanwhile, Washington believes that they have no problems on the issue of the separation of terrorists and moderate opposition.
"I feel quite comfortable challenging assumptions that we somehow vaguely express ourselves regarding these groupings. The reason for this is that it is not only about the United States, it is also the international community, the International Syria Support Group and the UN. Everyone agreed that foreign terrorist organizations specified by the UN are outside the cease-fire, "said State Department spokesman John Kirby.
"These are the only groups that are outside the cease-fire regime. So far, these were Daishe (IG) and An-Nusra, "he added.