Just a couple of days ago, it was reported from Turkey that the pilots of the F-16 aircraft of the Turkish Air Force last fall allegedly made a decision whether to hit the Su-24 of the Russian Federation Air Force or not. These statements by the official Ankara caused, to put it mildly, bewilderment in Russia, because the then Prime Minister of Turkey Ahmet Davutoglu before the cameras stated that he personally gave the order to shoot down the Russian bomber.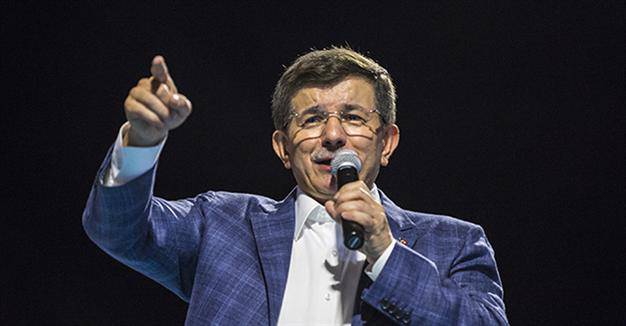 Now Davutoglu decided to confirm his previous statements, but with some reservations. In the newspaper
Hurriyet Daily News
An interview with the former prime minister of Turkey appeared, in which he states the following:
Within the framework of the rules of our state, it is the Prime Minister who sets the rules for engaging in armed clashes in a written directive to the General Staff. I gave the order to October 10 (2015 of the year).
Davutoglu claims that this order allowed Turkish pilots to make decisions on whether to strike or not. Moreover, his order allegedly did not concern specifically Su-24.
Recall that the attack of the Russian Su-24 by Turkish fighters was made on November 24 2015.
And Davutoglu insists that after his order from 10 of October, no additional orders were given to the Turkish pilots.
Apparently, official Ankara tends to the fact that if you now ask someone for the downed Su-24, then from the pilots who supported the coup, well, or Davutoglu, who is no longer among the top Turkish officials. Like, and where does Erdogan? ..
Interesting logic.
By the way, is it necessary to regard the words of Davutoglu and how that, later inflicting rocket-bombing strikes on cities of Turkey, the Air Force pilots were also guided by his decree about complete autonomy of actions? ..