A spokesman for the General Staff of the Estonian Defense Forces, Roland Murof, reports that the Estonian Air Force decided to abandon two Sherpa C-23B + transport planes. It should be noted that these planes were actually given to Estonia by the Americans, as reported, as a "gratuitous replacement of the Soviet An-2."
Портал
Estonian National Broadcasting
quotes Roland Murof's statement:
The analysis took into account various factors - ranging from the needs of the air force, technical indicators and ending with considerations of economy.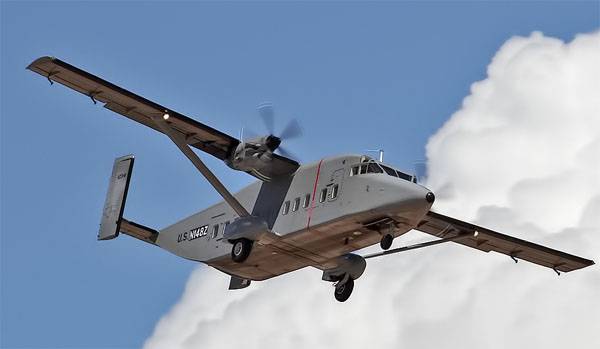 Earlier (in the 2014 year) it was reported that Estonia was adopting the Sherpa C-23B + aircraft to the Air Force. According to the press service of the Estonian Air Force, these planes were supposed to arrive in Estonia in 2015 year. However, now the Estonian side declares that the Sherpa C-23B + air forces of the country are not needed. Apparently, a purely Estonian approach to business, according to which the whole country is confident that it will be saved by NATO partners in any case, worked.
For reference: Sherpa C-23B +, which was planned to be used by the Estonian Air Force, were released by the British company Shorts Brothers, which is structurally part of Bombardier Aerospace. In the US Air Force, these two aircraft operated for three decades.
Some characteristics of Sherpa C-23B + are: the maximum speed is about 350 km / h (Estonian resources report 468 km / h), the flight distance is up to 1,9 thousand km. Rate of climb - up to 60 m / s. Two or three crew members and up to 30 passengers (Estonian resources report 36).