Some countries in Western Europe increasingly resemble hot spots. Loud attacks occur at intervals of months, and even more often. The wave of terror and violence in European cities is associated by many not only with the consequences of EU policy in the Middle East and North Africa, but also with the costs of mass and virtually uncontrolled migration. The times when the main terrorist danger in European countries came from "local" radicals, be it the Italian "Red Brigades", the German RAF or the fighters for independence of the Basque Country and Northern Ireland, are in the past. And the adherents of the "urban guerrilla" 1970-x - 1980-s tried to avoid casual victims. Now the situation has changed, and the reason for this is rooted in much larger problems than political contradictions.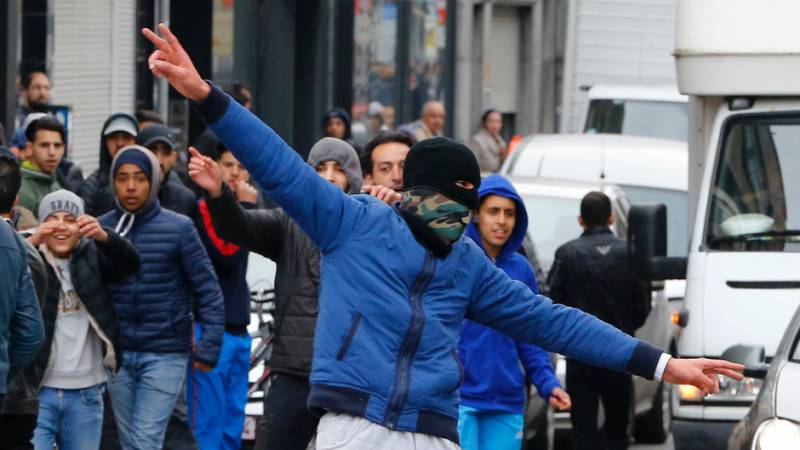 Socio-psychological portraits of radicals who have committed bloody terrorist acts in Paris, Brussels, Nice, have many features in common. These are young men, usually between the ages of 25 and 35. They have either immigrated long ago to Europe, or are natives of European countries, born in immigrant families. Practically everyone did not have solid earnings and a permanent job, but behind his shoulders there was a train of numerous administrative and criminal misconduct - from driving drunk to petty theft or robbery.
The brothers Said and Sheriff Kouachi, who committed the notorious attack on the Paris magazine Charlie Hebdo, were born into a family of visitors from Algeria. Said was 34 of the year, Sheriff was 32. The early loss of parents, the joyless childhood in a shelter, from where the young men splashed out into the cruel street world of the Paris suburbs. Amed Coulibaly, who shot people at a kosher shop, was also a second generation immigrant with a similar fate. Family Kulibali arrived in France from Mali. Already in 17 years, Amed received his first conviction. The usual for the inhabitants of the "ghetto" set - drugs, street robberies. It was in prison that he met Sheriff Quashi.
Semi-criminal street youth is an excellent environment for radical agitators. Those who have several "walker" behind their shoulders are not afraid of problems with the law. Yes, and easy money they are very interested. On the other hand, many of the "bad guys" in Paris or Brussels suburbs are bored by the vicious way of life of petty criminals and drug addicts. Here an alternative appears - you can feel yourself a "master of other people's lives", at the same time taking revenge for the years of its existence on the "social bottom".
Surprisingly, the majority of terrorists who covered themselves with religious-fundamentalist ideas were "known in the world" as very mundane people, not alien to such secular weaknesses as women, drugs or booze. Salah Abdeslam is named among the main organizers of the terrorist attacks in Paris on November 13 2015, during which 130 people died. Like the brothers Kouachi and Coulibaly, he is a second-generation immigrant, the son of immigrants from Morocco. Twenty six years. Not very educated, a lover of "secular lifestyle", which in the marginal environment means only a passion for alcohol and "festivals". Brussels police claim that Abdeslam was haggling drugs.
From the criminal world came to the terrorists and Abdelhamid Aboud. His parents also came to Belgium from Morocco, and Abdelhamid himself was born and raised in Brussels. Unlike many of his peers from Belgian-Moroccan families, Abauda was lucky - his father Omar was a wealthy man, owned a clothing store and, despite having many families (six children), was able to pay for the education of Abdelhamid in a prestigious school. It would seem that Abdelhamid could unlearn, get a profession and heal a more prosperous man in the street. But the young man abandoned his studies, contacted street companies. Alcohol, drugs, petty theft, and then on the thumb - the period for armed robbery, prison acquaintance with radical fundamentalists, trips to Syria - to the war. Friends say that Abdelhamid Aboud, before the prison, practically did not attend the mosque and did not give the impression of a religious person.
The bloody terrorist attack in Nice, the victims of which were a 85 man (including the terrorist himself), was committed by an 31-year-old native of Tunisia, Mohamed Lahuayedzh-Bulel. A native of Tunisia, he lived in Nice from the 2005 year and led the lifestyle of the average man in the street. Three children, unsuccessful marriage and divorce, drives to the police for fights. Mohamed's parents say that he was a completely non-religious man, did not follow the basic prescriptions of Islam, loved to drink, and even used drugs. "Women, fighting without rules and drugs" - this was how the circle of his interests and a few friends described it. According to the prosecutor of Paris, Francois Molens, Mohamed Lauhuayedzh-Bulel only for the period from 2013 to 2015 six years were prosecuted for theft, violence and drugs.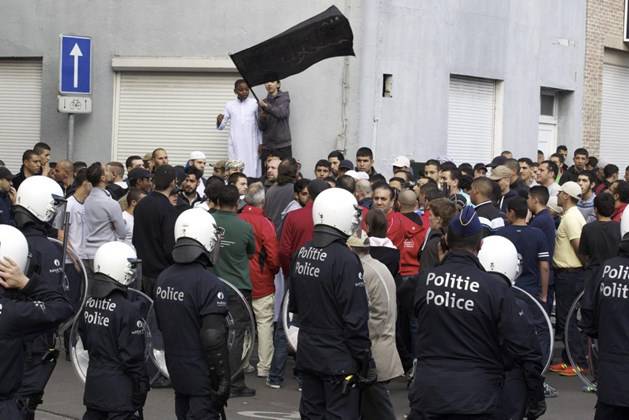 What makes yesterday's bullies and dragdillers take the path of armed struggle against European civilization? After all, one can understand if they were making armed robberies of banks or racketting merchants, but the role of a suicide bomber somehow does not fit in with the image of drunkards and amateur women. In fact, everything is not so difficult. The terrorism of the "children of the modern ghettos" is the next stage after the riots and unrest that have enveloped the suburbs of the same Paris ten years ago.
"All these outcasts, all non-aligned, no matter where they were born and raised - in the suburbs of Paris, in Africa or in the French outback, they turn their non-alignment into a challenge and sooner or later go from words to deeds," the late deceased wrote French philosopher Jean Baudrillard.
Between indigenous Europeans and immigrants from Africa and the Middle East is a colossal social and sociocultural rift. Visitors do not want and can not integrate into the host society. They join the ranks of the marginal strata, whose social position makes them extremely susceptible to all sorts of radical ideologies. Today in Paris, Berlin, Brussels, The Hague, Amsterdam have their small Mogadishu and Istanbul, Kabul and Baghdad. Based in Europe, immigrants stubbornly do not want to accept the living standards of modern Europeans, but reproduce their usual behavioral attitudes. As a result, Europe has long been acquainted not only with exotic oriental dishes, with the motifs of Arab-African music, with a variety of national clothes and hats, but also with the retreat of women, domestic slavery, blood feuds and honor killings.
Most immigrants prefer to preserve patterns learned at home. Often in the diaspora they become even more faithful than at home, where they are more strictly related to national traditions. Religious fundamentalism becomes a defense against the incomprehensible world of European cultural values. In addition, it fits perfectly on the general social background of immigrant residence, which is characterized by the presence of numerous problems associated with the marginality and deprivation of immigrant enclaves.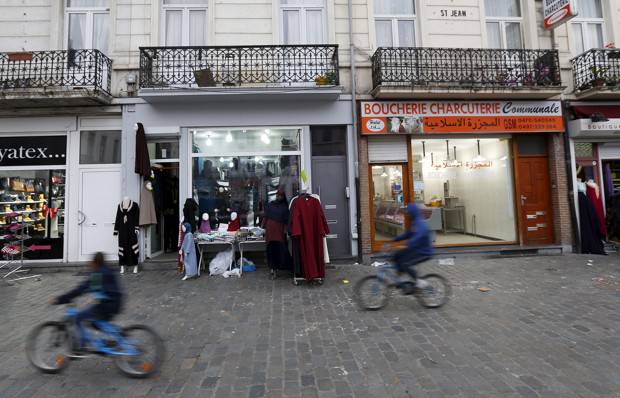 The areas of compact residence of Afro-Asian immigrants in large and not very European cities are areas of social exclusion. Such "new ghettos" in which unemployment, street crime, drug addiction and other vices flourish. The average young man from such quarters, even if he was born here and has French, Belgian or German citizenship, cannot integrate into European society. Most often, he is out of work. Nor does she want to look for it - the marginal backyards of a European city provide many chances for someone who wants to make money, but is not afraid of possible problems with the law.
Drug trafficking in small and large quantities, the organization of prostitution, theft, robbery of late passers-by give their dirty income. But even if one succeeds in finding a job, rarely does a young man who grew up in the aggressive street environment of the "new ghettos" shun the opportunity to get hold of in an illegal way. The "hot guys" are also afraid of their more successful co-religionists, who managed to open their own business.
Getting into prisons, petty thieves and drug dealers find themselves not only among people close in their social position, but also among fellow countrymen and co-religionists. A significant part of the inhabitants of Western European penitentiary institutions have long been Afro-Asian immigrants and their descendants. This is due to social factors. And here, in prisons, many of them are attached to radical ideas. In the cell there is no opportunity to walk with the girls or get drunk, but there is plenty of time for thinking about the vicissitudes of life and for communicating with fellow sufferers.
It is no secret that it is in prisons today that radical preachers are most active. Conversations about the meaning of life, or the banal promises of a generous fee for a certain "work" - no matter how, but they manage to recruit supporters. As a rule, future terrorists have experience of "serving time" under criminal clauses, but after prison they leave "other people" and shift their attention from street crimes to much more dangerous activities.
Another source of influence is religious preachers and emissaries of international terrorist organizations freely plying between Asian and African countries and Europe. With one of these preachers, a certain Farid Benet, who worked as a nurse, and the Kouacha brothers, who had arranged the massacre in the wording of Charlie Hebdo, made their acquaintance at one time. Back in 2006, Mr. Benetu was convicted of recruiting "jihadists" for the war in Iraq.
Among the "fresh" immigrants who have recently come from countries in Africa and the Middle East, there are many very real militants who have experience of underground fighting, and sometimes direct participation in terrorist acts and military operations. According to Moroccan Bashir M'Rabeth, a youth worker from the infamous Belgian region of Molenbeek, the Moroccan authorities are even excited about mass immigration to Europe, as it allows to get rid of the most violent and problematic elements.
It is the North African immigrants and their descendants in the same Saint-Denis, Molenbeke or Saint-Josse-ten-Naude, who became world famous as "migrant enclaves", are distinguished by the greatest radicalism and anger. Emir Cyrus, head of the municipal administration of the Brussels District of Saint-Josse-ten-Naudet, the majority of whose population consists of immigrants and their descendants, says that people from Turkey are practically not subject to extremist sentiment. Another thing is the Moroccans, who form an impressive part of the municipality's inhabitants.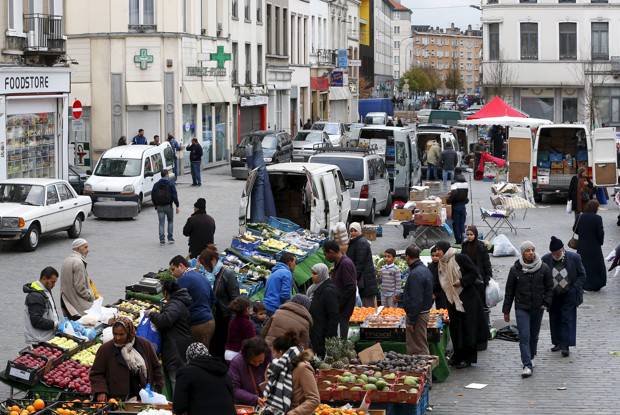 The reason for susceptibility to radical views is rooted in the specific social situation of North African immigrants. Immigrants from Turkey or Iran are more well-off, living either in their own environment or dissolving in the surrounding society (which is especially true for white-collar workers). In addition, Turkey or Iran were not colonies of European countries. The descendants of immigrants from the Maghreb countries - Moroccans, Algerians, Tunisians - have their own reasons for "offended" by European society. Born in France or Belgium, they seem to be citizens, Paris or Brussels are their homeland. But they cannot and do not want to solve their problems, the social status of most of the descendants of immigrants remains low, the Europeans treat them with suspicion, and even with ill-concealed hatred.
In France, the Maghrebins are called "bears" or "Arabs". Let the young man be born and grew up in Paris, and in Algeria or Morocco he has only grandparents left, for the indigenous population he still remains visitors from the Maghreb. Naturally, the Europeans, he also responds with a return coin. Therefore, the concept of "Motherland" among the descendants of immigrants is local in nature - it seems they are Belgians or French, but their "Belgium" or "France" is limited to the limits of the quarter — the enclave. Accordingly, there can be no question of the formation in people with such a consciousness of a general French or all Belgian national identity. For them, "their own" are fellow countrymen, co-religionists, in the extreme case - representatives of a large and international marginal environment of the suburbs, but not the rest of the French or Belgians.
The problem of spreading radical views among young immigrants, therefore, has clearly expressed social roots. Closing their eyes to the scale of mass migration, declaring the very controversial principles of multicultural policy, the authorities of European states have created a very serious problem, completely not bothering to work out ways to solve it. Where to work for migrants in conditions of mass unemployment, how to overcome the estrangement between the newcomer and the indigenous population, what to do with the enormous differences in behavior and lifestyle? Modern Europe cannot answer these questions.