The Prosecutor General's Office prepared amendments to the legislation, which provide for the control of the income of not only current, but also former officials,
RIA News
a message from the head of the anti-corruption enforcement department, Alexander Rusetsky.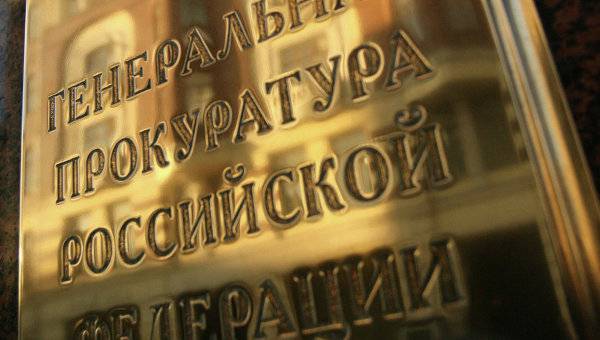 "It is proposed to extend the relevant requirements not only to active employees, but also to former ones, while establishing the possibility of turning to the state's income the monetary equivalent of property acquired on unconfirmed incomes",
said Rusetsky.
Also, the Prosecutor General's Office proposes to appoint her and Rosfinmonitoring "central agencies that will send requests abroad for information about whether Russian officials have accounts abroad."
In addition, it is planned to release legal entities from administrative responsibility "in the event that a company representative voluntarily reported giving a bribe or the fact of extortion of illegal remuneration on the part of officials".
"The fact is that a situation is now developing in which a representative of a legal entity, for example, informs law enforcement agencies about the fact of a" kickback "to an official at his request, helps expose the official, cooperates with the investigation. In this case, this person, that is, the bribe-giver, may be exempted from criminal liability, and the legal entity, on whose behalf and behalf he acts, is not exempt from administrative responsibility, "Rusetsky said.
These provisions "are not entirely fair and do not encourage cooperation with law enforcement agencies," he explained.