25 July marks one of the memorable dates in
stories
space exploration. On this day 32 a year ago, a spacewalk was first performed by a woman for the first time in the history of astronautics. She was Svetlana Evgenievna Savitskaya, who stayed in the open space 3 h 35 min and returned safely to the board of the Salyut-7 orbital station.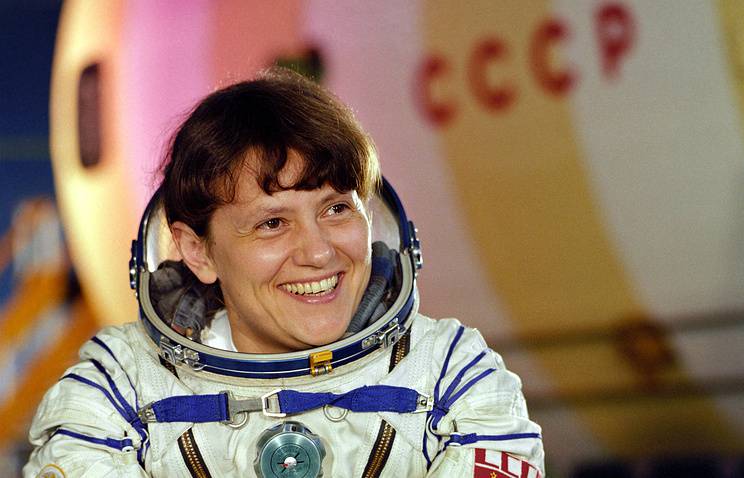 25 July 1984 of the year Svetlana Savitskaya went out into open space with another crew member Vladimir Dzhanibekov. The exit was due to the need to test the electron beam gun in an airless environment. The gun was created by Soviet scientists.
Svetlana Savitskaya, recalling those historical events, said that work in outer space was completed a few minutes before the scheduled time cut-off, no abnormal situations occurred while working behind the ship.
Four days later - 29 July 1984 of the year - the crew of the Soyuz T-12 spacecraft, after performing all the tasks set, returned safely to Earth. The name of Svetlana Savitskaya, now teaching at the Moscow Aviation Institute, has forever entered the history of space exploration. It should be noted that Svetlana Evgenievna Savitskaya is not only a woman who first appeared in outer space, but also the only woman - twice the Hero of the Soviet Union.
We wish Svetlana Savitskaya good health and indispensable success!