On Saturday, the strategic reconnaissance aircraft RC-135V, the US Air Force, once again approached the Russian border in the Kaliningrad region, reports
Interfax
with reference to the information of Western resources.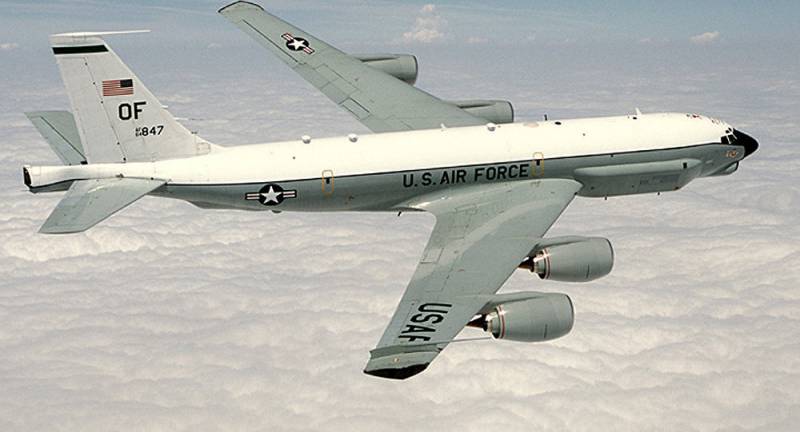 According to their data, "a reconnaissance aircraft with a tail number 64-14844 and MAIZE35, departing from Mildenhall airbase in the UK, at an altitude of 9, approached thousands of meters from Poland to the southern border of the Kaliningrad region near Baltiysk, where the Russian military sea ​​base.
It is noted that the route of the aircraft ran over Germany and Poland.
"The American reconnaissance aircraft was also approaching the borders of Belarus in the Brest region," the agency adds.
Recently, the US Air Force has increased the number of reconnaissance flights along the Russian borders, both sea and land. Over the past 3 of the month, only in the Baltic region, the RC-135 aircraft made at least 30 flying to the Russian borders.