The World Anti-Doping Agency has spread a message that the IOC's decision not to remove the Russian team from the Olympics in Rio de Janeiro is disappointed in it. Recall that on the eve of the IOC decided to shift the responsibility for the possible removal of Russian athletes to international federations for sports. In a press release from the International Olympic Committee, it is reported that only "clean" athletes can be admitted to the Olympics.
And this is a WADA comment on the IOC decision (translation
RIA News
):
WADA is disappointed that the IOC did not heed the recommendations of the WADA Executive Committee based on the report of Richard McLaren, which should have provided a direct, strong and consistent approach. The McLaren report undoubtedly exposed the state doping support system in Russia, which seriously undermines the principles of sport purity, as embodied in the World Anti-Doping Code.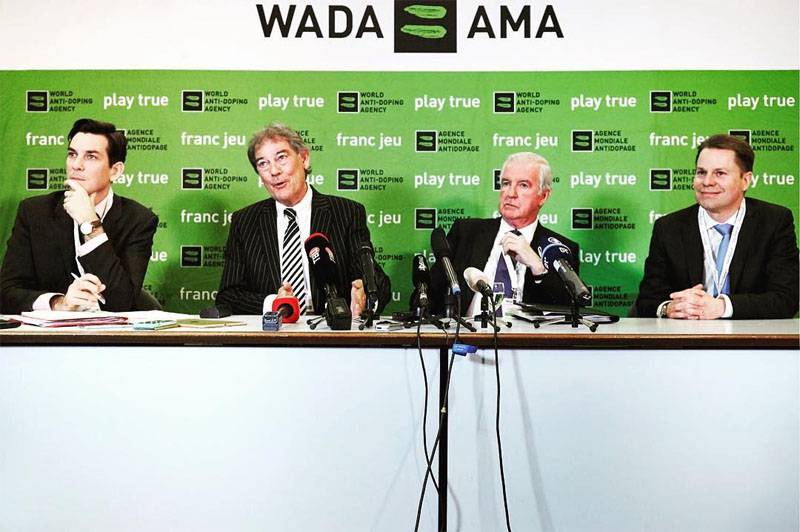 At the same time, the head of WADA, Mr. Craig Ridy, announced that he was extending the powers of Mr. McLaren so that he could "complete the work begun".
And does not the principles of the purity of sports and Olympism undermine the strange type of activity of WADA itself, since neither Maclaren nor Reedy has yet named the names of Russian athletes who seem to have been caught using doping. With the exception of the WADA informant Stepanova, which, by the way, the IOC did not allow for the Olympiad as an athlete, the Russians still lack any specific information about the use of prohibited drugs.
One of these days on TV
NTV
pranker Vovan and Lexus, on behalf of the Minister of Sports of Ukraine Igor Zhdanov, phoned the head of the American anti-doping agency and the head of WADA, as a result of which it turned out that WADA has no real evidence of doping in Russia.
An eloquent statement by the head of the American Anti-Doping Commission in this conversation:
This is politics, my friend.