The special flight squadron "Russia" on Friday transferred the new IL-96-300 aircraft, all of whose components are completely Russian-made, reports
RIA News
message of the press secretary of the manager of the Russian president, Elena Krylova.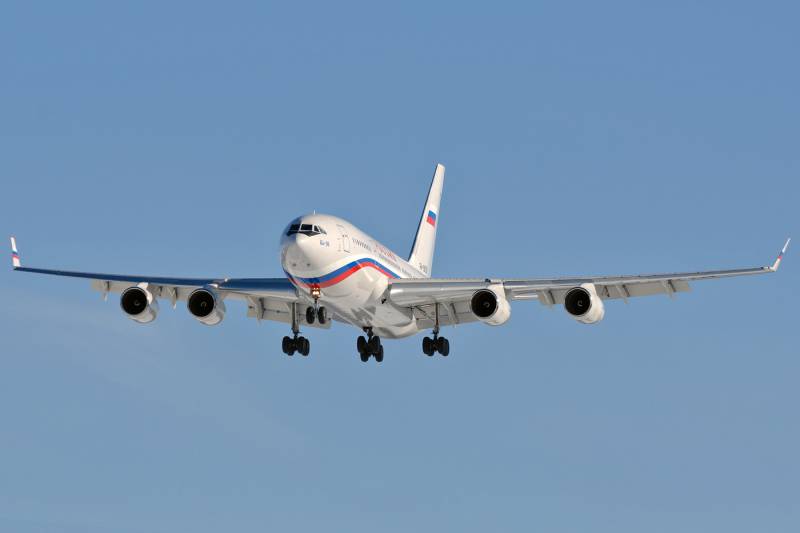 The flight squad "Russia" provides transportation of senior officials.
"The Il-96-300 airplane is made of domestic components, the new systems and equipment installed on it are entirely Russian-made. The aircraft was built in cooperation with a number of leading domestic enterprises that were engaged in the development of communication systems and aircraft protection, "
told Krylov.
"There are significant innovations in the new aircraft - an improved system for protection against external threats, a flight-navigation complex that ensures the fulfillment of all the requirements of airworthiness standards, including international ones. At the same time IL-96-300 keeps the best traditions of the famous "Ilyushin" design school. For decades, these liners demonstrate high reliability of operation and are recognized as the safest all over the world, "the spokeswoman added.