The site "Peacemaker" created and continues to replenish the localization map of Russian citizens who allegedly fought in the Donbass, reports
Look
With reference to "Facebook" Verkhovna Rada deputy Anton Gerashchenko.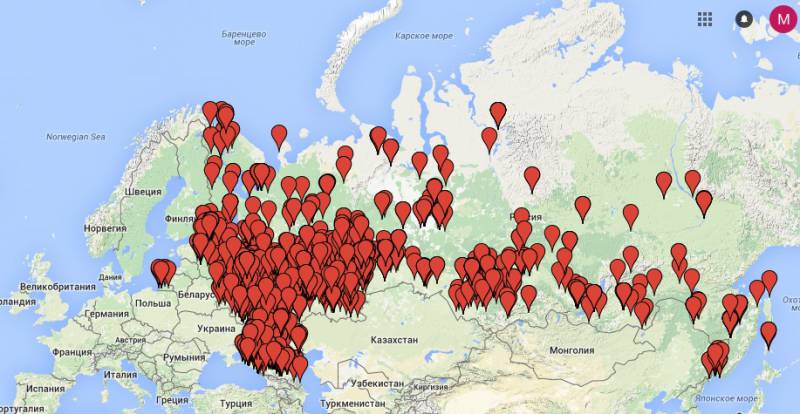 "Today, 3200 links to militants and terrorists have already been drawn to the map. 15 thousand cards are worth queuing for Russian villains, then citizens of other countries who fought against Ukraine and Ukrainian renegades will be introduced, "he said.
"Here, for example, we find a link to Google Maps - distant Petropavlovsk-Kamchatsky - and we see a mark on the map on the street. Aleut, where the Russian mercenary lives, the militant Vladimir Vegerzhinsky, and we can read about his "art" on the Ukrainian land, "writes Gerashchenko.
According to him, "in the future, the center" Peacemaker "will become the prototype of the Ukrainian center Simon Wiesenthal, who will help track down and find all the villains who encroached on our homeland, just as the State of Israel did with the Nazi criminals."
Recall, Moscow has repeatedly stated that it is not involved in the events in the east of Ukraine, is not a party to the internal Ukrainian conflict and is interested in the soonest possible resolution of the situation by peaceful means.