The Russian Su-35 can become a very serious opponent for Western aircraft F-15, Eurofighter and Rafale. In some respects, this fighter even bypasses fifth-generation aircraft, leads
RIA News
An article from The National Interest.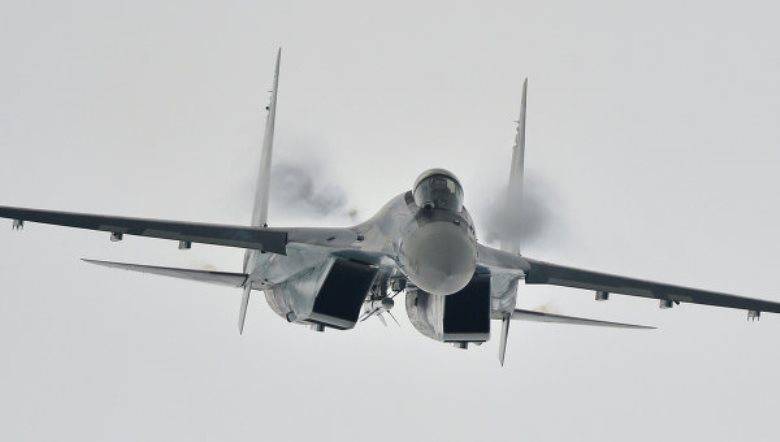 "The aircraft has unsurpassed maneuverability at the expense of engines with an all-discursive thrust vectoring control. The nozzles of the AL-41F1C turbojet engines of NPO Saturn in flight can independently deviate in different directions, which helps the aircraft to create the desired roll angle and allows you to create a very large angle of attack. Thanks to this technology, the Su-35 can move in one direction, while its nose looks in the other. This function has only one active Western fighter - the F-22 Raptor, "writes the magazine.
"The maximum speed of the Su-35 Mach 2,25 (2500 km / h) at high altitude is faster than the fifth-generation fighter F-35. The most massive fourth-generation fighter, the F-16, also lags behind the Su-35 in this indicator, "the author notes.
According to him, "one of the most important advantages of the Su-35 compared to the predecessor fighter aircraft that makes the aircraft a difficult target is the L175M Khibiny electronic warfare complex, which distorts the enemy's radar waves and sends its missiles on a false course."
"If the F-35 stealth fighter enters the air duel with the Su-35 at a short range, it will be in great trouble," writes the magazine.
According to the author, the 48 Su-35 fighters are currently in service with the VKS, and their number will increase by more than 5 times over the 2 years.
Su-35 may be "the best air combat aircraft for the entire
history
and an excellent means of delivering missiles to the target, "concludes the publication.