Press Secretary of the President of the Russian Federation Dmitry Peskov told reporters about plans for Vladimir Putin's personal meeting with Turkish President Erdogan. Recall that earlier it was reported about the readiness of the Russian president to meet with those in respect of who yesterday heard the comments in the style of "knife in the back." And this meeting, as originally stated, should be held in China during the G20 summit - in early September.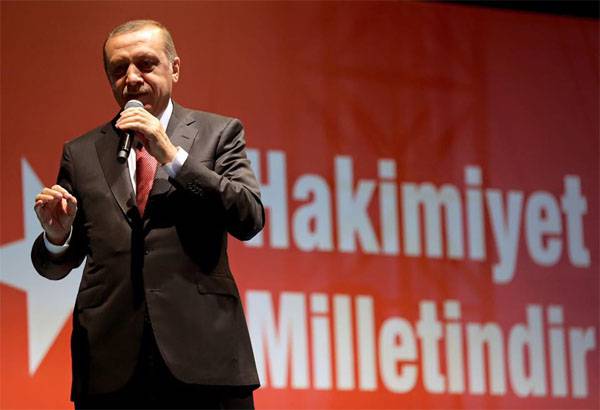 Now the plans have changed and, according to Dmitry Peskov, a personal meeting of the presidents of Russia and Turkey will take place in Russia. The head of the Kremlin press service quotes
Interfax
:
Now the diplomatic channels are preparing and working out a meeting between Putin and Erdogan. They agreed that this meeting will take place in the first decade of August. It will be in the Russian Federation. The city and the specific date are now being specified.
Journalists inquired about whether Vladimir Putin had planned a meeting with Erdogan in Azerbaijan. At the same time, the number was mentioned - August 9. Dmitry Peskov's answer was:
It is not true. A trilateral meeting of the presidents of Russia, Azerbaijan and Iran will be held in Baku.
Today it became known that Erdogan had a telephone conversation with the US president. According to the press service of the Turkish president, Barack Obama was informed that an official request was sent to the United States to issue Fethullah Gülen, as well as "several folders with evidence of his involvement in the coup attempt." Obama said he was ready for "full cooperation for the proceedings in this case."