The Krasnodar diesel-electric submarines, which had been under repair at the Admiralty Shipyards after the "navigation incident" in the Baltic Sea since May 4, left the factory in the evening on July 9, "according to the ship's schedule and ship arrangements", reports
Flotprom
.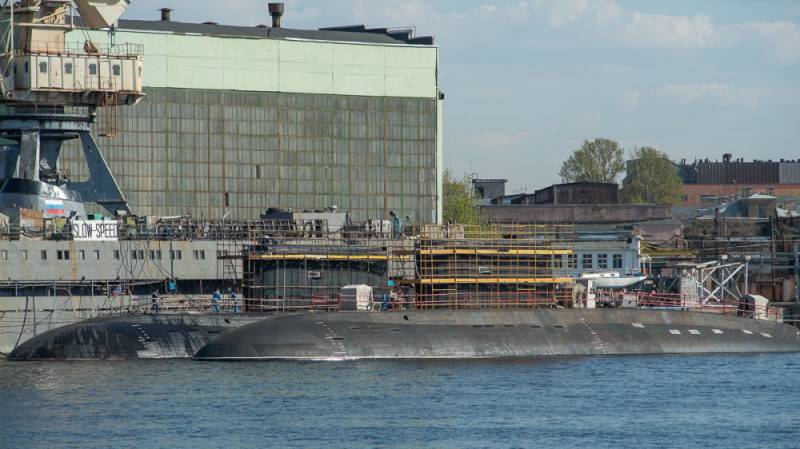 Submarines of the project 636.3 "Krasnodar" and "Veliky Novgorod" on the "Admiralty Shipyards"
"The entry of the Krasnodar submarine, already transferred to the Russian Navy, to the manufacturer took place after reports appeared in the media about the collision of the ship with the Polish Ozhel submarine. Subsequently, the publication of the incident was refuted, however, "a high-ranking representative of the Russian Navy" said the RIA "
News
"that April 20 had a navigational incident in the Baltic Sea," the portal explains.
In May, repair work began in the "fencing of sliding devices of a submarine" area.
It is noted that the next day (July 10) after the release of "Krasnodar", the new diesel-electric submarines "Veliky Novgorod" returned to the factory from sea trials.
Both submarines belong to the 636.3 Varshavyanka project.
The resource reminds that the diesel-electric submarines of this project are armed with "6 nose torpedo tubes of caliber 533 mm with automatic loading, 18 torpedoes, 24 mines, 4 Caliber missiles," Strela-3 "or" Eagle "(8 missiles) missiles".