US Secretary of State John Kerry, in an interview with Turkish Foreign Minister Mevlüt ушavuşo утвержденияlu, called the allegations that Washington's involvement in the attempted coup in Turkey is a lie that harms relations between states, reports
RIA News
State Department message.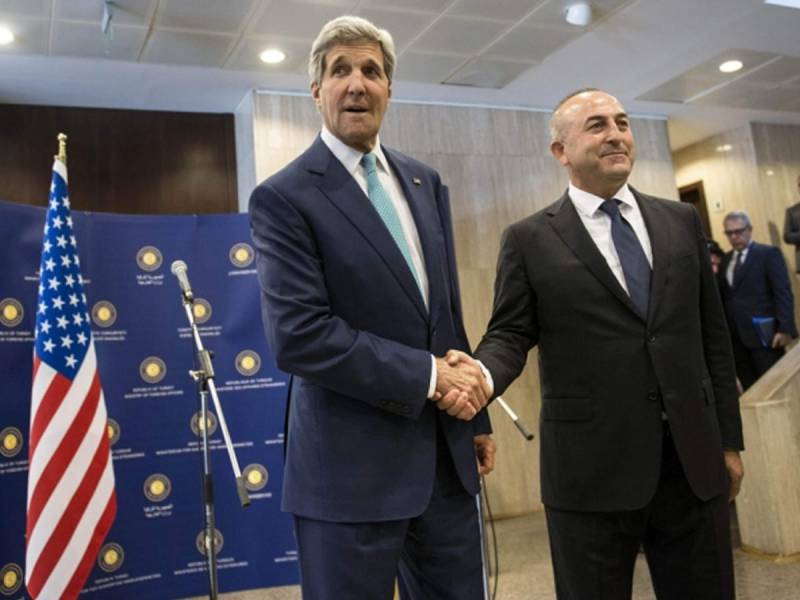 "He (Kerry) made it clear that the United States is ready to provide assistance to the Turkish authorities in the conduct of the investigation, but noted that public insinuations or statements about any US role in the attempted coup are a lie and harm bilateral relations",
said in a release signed by a representative of the Office of John Kirby.
The State Secretary also called on the head of the Turkish Foreign Ministry to show restraint in the course of investigating the circumstances of the incident.
He "reaffirmed US support for the democratically elected government of Turkey, the rule of law," and noted the need to take all necessary measures "to save the lives of civilians."
In addition, Kerry "called on the Turkish government to fulfill all international obligations," including to "provide operational support for the efforts" of the Western coalition in the fight against the "Islamic State".
In turn, авavuşo побlu "thanked the USA for its support."