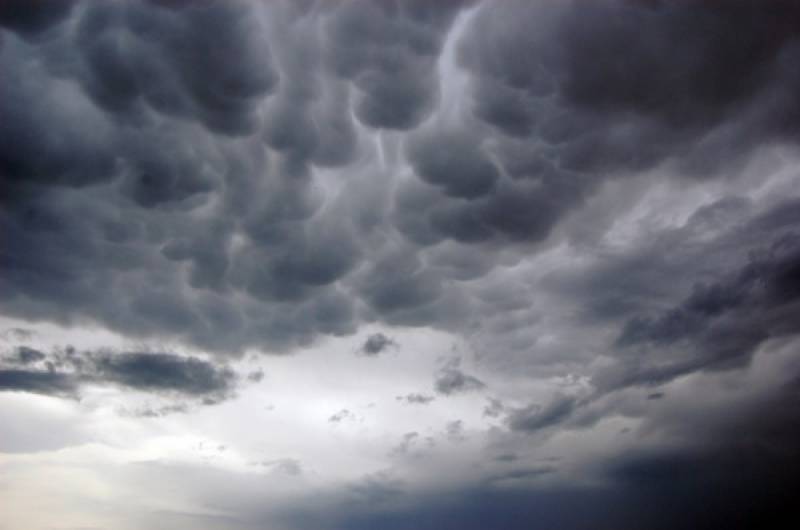 "The task of the enemy was to tear away Ukraine and Ukrainians from us not only politically but also emotionally. The enemy decided to solve this problem completely ... "Psychotherapist Leonid Tretyak.
So, the Moscow Avenue in Kiev will be renamed into Bandera Avenue. And the avenue named after General Vatutin - in Shukhevych Avenue. And what should we do with it, where should we run from it? Good questions. It is ugly to give advice to adults when they are not asked to do this, and yet: lying is not good. Why? The thing is that as the one who sells drugs, risks getting hooked on his goods, so he who constantly lies to others, he risks starting to believe in his own tales. In both cases there is a barrier, but its strength is not infinite.
This is the basic position in any serious reasoning, when trying to understand this or that problem: you cannot lie, you cannot lie at all, no matter how much you would like. Otherwise it will not work, otherwise you will receive informational garbage instead of the result. But a man is a prejudiced and emotional being, he has tastes and preferences, and there is no escape from it. Such is the dilemma: a human being is certainly reasonable, but addicting and often irresponsible.
What is this all about? And all this is to assess the very "evil" of the Ukrainian situation. The problem here is the following: most authors first of all include emotions to the fullest, after which they proceed to "analysis". And it does not matter what the result of this analysis is: "ugly ukrofashisty" or "fraternal people, deceived by the State Department," is not the point. The problem is excessive emotionality and bias.
I have a modest opinion that the problem of Ukraine is a political problem, not akin-emotional one and it only makes sense to consider it in this vein. It doesn't matter who lives where near Zhmerinka. So the indignation experienced by many Russian citizens, looking at the situation in Ukraine, is the result of outright self-deception. Simply, the incubation period of the national fascist disease ended and she splashed to the surface. But it all started much, much earlier.
What is the reason for the error of the overwhelming majority of Russian publicists writing about Ukraine? They begin to analyze not objective facts and the real situation, they begin to "dance" from their "mriy" and "hotelok." This is the root of evil. Many start counting on the fact that the Russians and Ukrainians are two fraternal peoples, one blood that we should be together, after which they proceed to analyze the current state of affairs in Russian-Ukrainian relations and remain extremely dissatisfied with them. After that, a sharp criticism of the Russian policy towards Ukraine begins.
Such is the working scheme, according to which most of the articles and comments on Ukrainian topics are written. At the same time, disgruntled commentators somehow forget that they need two to play the fiery Argentine tango. The Ukrainian ruling structures (oddly enough!) Did not enter into a conscious dialogue with Russian public opinion before Maidan-2, therefore all emotions were impinged on the Russian Foreign Ministry and Comrade Zurabov (Why didn't they?). There was no limit to outrage.
Here, first of all, there are many "uncomfortable" questions. If we are such "brothers" with the Ukrainians, why didn't the intergovernmental dialogue go on in zero years? A dialogue between politicians, between Russians and Ukrainians, after all? What was the problem? The problem was the frank reluctance of the Ukrainian side to maintain such a dialogue. And you first give cheap gas ... In general, Ukrainians preferred to smile mysteriously and keep silent (in response to direct and frank questions). That is, to all those who accuse Russia of having spoiled relations with Ukraine, I propose to explain this paradox: why did the Ukrainians not try to do anything in this area at all? Moreover, they persistently cut off contacts in the cultural and educational spheres. What is the problem?
For some reason, all the agitators and propagandists of the Russian-Ukrainian friendship preferred to fall on the heads of the Russians, but not the Ukrainians ... Why such selectiveity? All complaints, discontent and anger about the lack of friendliness were also addressed to Moscow, but not to Kiev. And what, there in the "Square" all mentally retarded? No, just propaganda comrades understood perfectly well what kind of reception was waiting for them in Ukraine, therefore they didn't go there with their "bold" ideas.
Why has there never been a serious discussion in Ukraine about the prospects of relations with Russia? Why Ukrainians have never seen anything wrong and did not even suspect the existence of such? Why was the only form of communication with Russia on the part of the Ukrainians was blatant lies in their eyes (and no one forbids the Russian language!)? If everything was "so good," why was it so bad?
The truth is that until a certain point in Russia it was customary to turn a blind eye on many things: "no need to escalate." Closing your eyes became harder and harder: Ukraine rapidly and aggressively "de-Russified" from above, but we continued to "believe in a miracle" and try to be friends with our neighbors. So, in February, 2014 finally became clear that the Ukrainian SSR was over and in its place something completely different and absolutely unacceptable for Russians appeared.
The process went a long time ago, and now we see its results, and we don't like them at all. And again, there are voices that the majority of Ukrainians are "good" and do not support the junta. And that "do not push them away." Just from February, 2014 (actually earlier!) With regard to Ukraine began a completely different one: a tough and pragmatic policy. In particular, we finally stopped "fighting for Ukrainians", that's enough, we got a lot of it. For Ukraine, this is extremely painful, as for many Russians. But what can you do if the previous policy of "attracting Ukrainians" ended with a complete file?
And, by the way, yes, statements in the Ukrainian press began to appear that Ukrainians have always been an integral part of the empire, that Russia "abandoned" Ukrainians in 1991 ... Just
finally
to the most advanced citizens of Ukraine, the depth of that pit into which they had fallen slowly began to reach. It is also true that Ukraine, which has fallen into the western zone of influence, has completely stopped financing. Both from the east and from the west. And it became a complete surprise for the Ukrainian elite. Funny isn't it? And now, after all that was, after all the insults, spits, shelling of Russian territory and ethnic cleansing in the southeast, after the attacks on the Russian embassy ...
They suddenly decided to play a little back and try to interest someone in Russia. You know, it's not even funny ... Guys, where have you been before? Who are you campaigning for? After the final victory of the "revolution of gidnosti", it suddenly became clear that the massive political party that had emerged in Ukraine, the new owner and its owners do not absolutely need. The political system of Ukraine has been substantially simplified. And here they were out of work, they remembered Russia ...
Gentlemen, it's too late. Who do you need now in Russia? You are "waste material." Previously, it was necessary to think before making a choice. First, you have proved your loyalty to the "pro-Western vector," well done. In Kiev, you are no longer needed, what makes you think that you are needed in Moscow? Secondly, taking into account the peculiarities of the political system that has emerged in Ukraine, which is modern for us, the pro-Russian sentiments there are absolutely useless for the Kremlin today. The train left. New Vlad can just shoot every second, and the West will not notice it (just kidding).
By the way, every Ukrainian felt the decline of the country's status and the change of its political system. With the "vile panda" and previously there was a "populist democracy" and the power of the skin climbed, trying to prevent the growth of tariffs, save benefits, etc. The "little Ukrainian" was a subject of politics, and they fought for his opinion. Then Yanukovych took 3 billion from Putin in order to spend it on "social sphere", that is why he did not sign an agreement with the EU, so as not to ruin the social security system and subsidies ... Exactly
worked
power system in Ukraine. Now everything is much simpler: the authorities will elect what they need, and for non-payment of utility costs, the non-payer will be expelled to the street. But the mine will be closed, and the heating will be turned off. It is precisely because the political status of the "little Ukrainian" has fallen sharply and his opinion is no longer interesting to anyone. It is cheaper to intimidate (beat) than to feed.
Ukrainian "thinkers" were so naive that they did not even try to ask a simple question: what will happen to them after the "complete and final peremoga"? Will there be a new light world "without Poles, Jews and Muscovites"? The ideological struggle for Ukraine is over, the "Bortsuns" are no longer needed, shelling began. But here they are, "Ukrainian intellectuals," quite stupid people and love tasty and most importantly full of food and gorilochka to polish the whole thing ... But who will pour them vodka now? People themselves, with their own hands (languages) destroyed the system where they were claimed.
Now, if it makes sense to "buy up" someone in Ukraine, then these are not publicists and not journalists, and not even media moguls, but field commanders. Like Latin America, like Columbia ... Sendero Luminoso ... Macho with machine guns ... Who needs idle talkers now? Gentlemen, did you understand this just now? Congratulations! We needed you very much (past time, alas). Russia for so long tried to reach you, to establish a dialogue ... And now it's too late for dialogues. Unfortunately, the time has passed when dialogues meant something in Ukraine.
In general, it is too late to "save" Ukraine, it is senseless and too expensive. At the "entrance" to "independence", this country had no debts and was among the top ten industrialized countries, now the economy and finances of this country are completely destroyed. The educated and hard-working people were completely declassified, that is, turned into "Euro-bulks". An attempt to "restore" Ukraine bears a terrible cost. And most importantly: Ukraine has completely lost its sovereignty and statehood. And in order to begin to restore it (that is, to lay out hundreds of billions from one's own pocket), it must first be recaptured from the Americans and Bandera, and they, of course, will fiercely defend the "sovereignty and territorial integrity of the country of Ukraine" Blooming Soviet Ukraine.
And the funny thing is: having accomplished these "feats of Hercules" and having beaten off and rebuilding Ukraine, it will be necessary to transfer it (including the Donbass and the Crimea!) To the tenacious legs of those who literally screwed up so literally before our eyes.
I apologize: here we need it why? Put there? After all, we are talking about the restoration of "independent Ukraine", supposedly now "friendly Russia" (recovery at the expense of, of course, Russia). Sorry, you have to, you and restore ... They themselves broke, glue them together with "superglue".