Russian specialists plan to complete the first stage of the ROC by the end of the year for the deep modernization of the Su-34 bomber, reports
Interfax-AVN
Post your source in the aviation industry.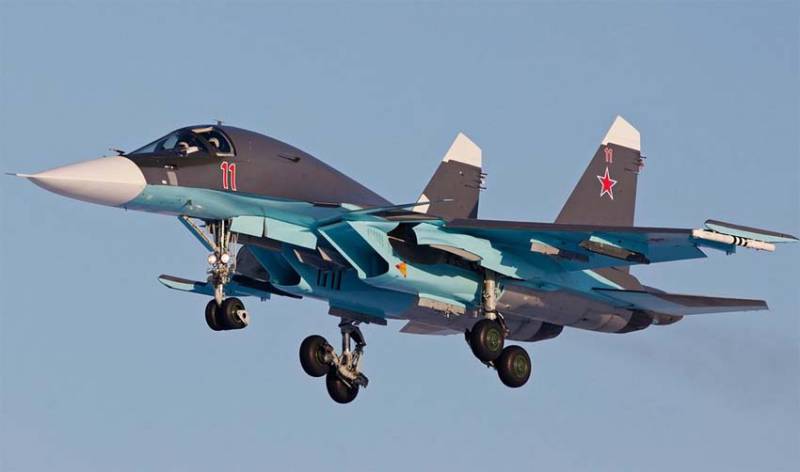 "After the completion of tests in the first stage, their results will be implemented on previously released aircraft and on the next series of aircraft," said a source.
He noted that "the volume of improvements of previously released Su-34 will be relatively small, primarily due to the improvement of the software."
According to the interlocutor, "the refinement of the aircraft is facilitated by the fact that the onboard radio-electronic equipment has an open architecture."
As for the serial production of a deeply modernized Su-34M aircraft, it will start no earlier than 2020.
"A modernized airborne radar with improved characteristics will be installed on the Su-34M. In addition, the aircraft will be equipped with outboard containers with additional special-purpose equipment. Such containers have already been tested in the air, "said a source.
Earlier it was reported that in Russia, work is underway to create new air-to-surface and air-to-air guided missiles, which are currently being tested on Su-34.