Russian designers are developing a hypersonic strategic bomber capable of delivering strikes from both airspace and space, reports
RIA News
report of the teacher of the branch of the Military Academy of the Strategic Missile Forces, Lieutenant Colonel Alexei Solodovnikov.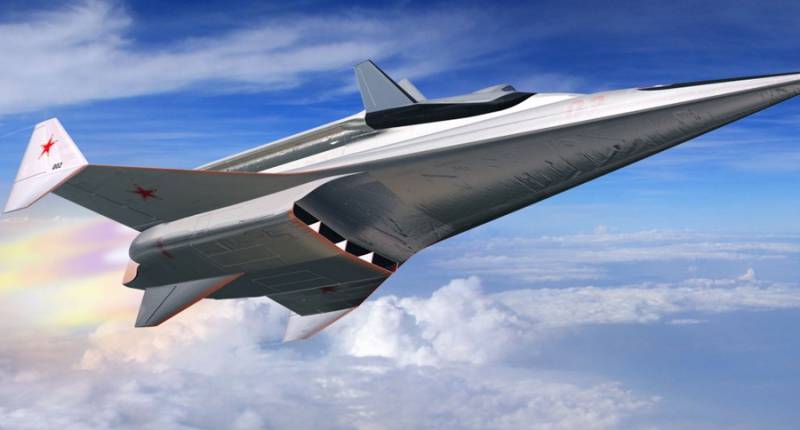 "The idea is this: from ordinary airfields it will take off, patrol the airspace. On command - the exit into space, to perform the tasks set percussion, and returns back to its aerodrome. This is a strategic aircraft, "said Solodovnikov.
According to him, "the plane will have ample opportunities and will be able to reach any point of the planet in one or two hours through the exit to space".
"We attract TsAGI (Central Aerohydrodynamic Institute), because they will have to help with the glider, now we will be determined with the characteristics of the aircraft. I think that the starting mass will be tons of 20-25, so that it is a shock. It is planned that there will be a hypersound on the rocket mode, "said Solodovnikov.
He noted that creating a prototype engine for a bomber could be completed by 2020. "Now we want to first discuss the nuances, somewhere in the year, our work will pass, and we will make a scheme, perhaps it will be completely different. When we decide on the scheme, we will do the engine itself. In the second year, that is, in the 2018 year, we will begin to make iron. Maybe I'm in a hurry and there will be some questions, but by 2020, the hardware should be working, "said the lieutenant colonel.
"The idea is that the engine turns out to be dual-circuit, that is, it can work both in the atmosphere and switch to space flight mode without air, and all this on one installation. At the moment, such engines are not yet available in Russia, in one power plant two engines are combined at once - aircraft and rocket, "he explained.