The media publish materials that indicate Egypt's interest in Russian investments in the creation of industrial infrastructure along the second line of the Suez Canal. Such information publishes
RIA News
With reference to the newspaper "Izvestia", and the source of information is the State Duma deputy, representing the international affairs committee Anvar Makhmutov.
MP declares:
The Egyptians offer Russia as one of the closest partners to take part in the development of industrial areas adjacent to the channel. This is proof of the level of confidence that Egypt has towards us.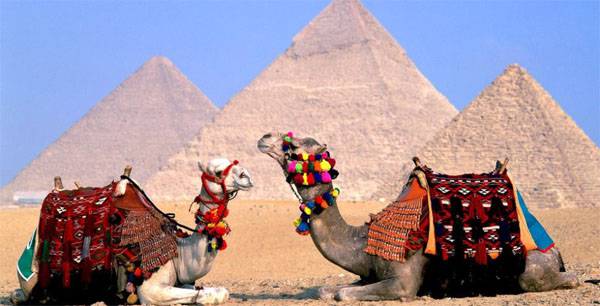 Against this background, the following information is noteworthy. According to the same Makhmutov, official Cairo is taking steps aimed at lifting the restrictions for Russian tourists to visit Egypt. Recall that the ban on sales of tours to Egypt from Russia was adopted after the terrorist attack on the Sinai Peninsula, when an explosion occurred on board an aircraft of a Russian airline. The Russian special services said that the organizers of the attack were persons involved in ISIS activities in Egypt.
Anwar Makhmutov adds that the Egyptian authorities, among other things, are seeking to act as mediators in deepening cooperation between Russia and the monarchies of the Persian Gulf, including Saudi Arabia.
In this regard, there are questions, one of which can be formulated as follows: how much can Russia benefit from investments in the development of the Suez Canal amid claims of the need to develop the Northern Sea Route and the opportunity to participate in the construction of the canal in Nicaragua? And is everything calm in terms of Egyptian security for Russian tourists? Or after the "discovery" of Turkey, Egypt, too, "open" in two accounts? ..