First let me introduce: Daria Klishina 1991 year of birth. Cute blonde. At first I was engaged in volleyball due to growth - see 180. But then I switched to athletics. By 13 years Klishina went to Moscow in the school of Olympic reserve. Soon, she began to show promising results, but at the moment, its highest rate was 3-e place at the World Championships in 2014 year. Of course, Klishina's complete background is easy to find in open sources, so it's impossible to put together a bronze one, but the pedestal on these pages does not make sense.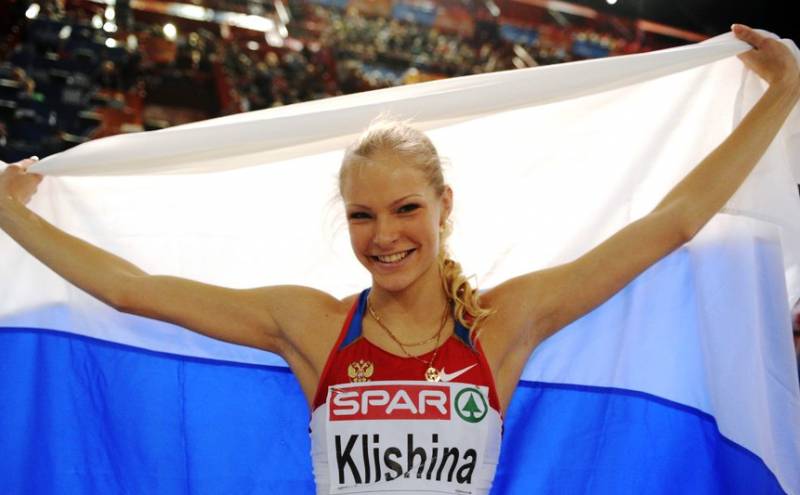 In 2010, her coach Olga Shemigon, in an interview with Sport Express, described her ward: "Dasha is a melancholic with a pragmatist, Dasha is such a" snow queen ". Well, the girl zazuyuzhilo not a child.
Already in 2013, Dasha decided to move to the United States at the IMG Academy in Florida. According to the same Olga Shemigon, who maintains friendly relations with Klishina, told to her in an interview with www.team-russia2016.ru, Dasha "loves warmth, sea air, fresh breeze, gentle sun - this is her weather." So all the misinterpretations about the lack of capacity of domestic sports bases in this case, by cash.
From 2014, Klishina, not sparing herself, toured from the Shanghai Golden Grand Prix to ExxonMobil Bislett Games. These competitions are part of the Diamond League series, i.e. they are absolutely commercial, organized by the same International Association of Athletics Federations, which gave a turn to our athletes.
The path to "fame"
The first mentions of Klishina in circles that go beyond the limits of athletics fans appeared after the publication of her interview with such a specific edition as Speed-Info (http://www.s-info.ru/star/photo/587/). I do not know how this publication influenced her career, but a couple of subjects with sticky thoughts and wet dreams clearly added to the circle of Dasha's athletic success.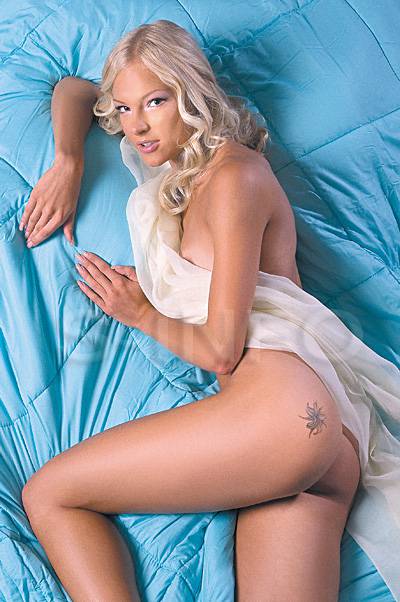 But Klishina gained true "fame" only now, before the 2016 Olympic Games. After the unprecedented suspension of the Russian national athletics team and the previous information harassment of our athletes, Klishina was unexpectedly allowed to compete, but under the IOC flag, as Vesti reports (http://www.vesti.ru/doc.html?id=2774478&cid= 680).
The Russian people are a forgiving and kind people, a couple of kind words, and the past offense doesn't seem so important, mean and insidious. But where do they know these truths. Therefore, the very first words of Klishina were not addressed to the fans, not to the coaches, who saw the future world-class athlete in the 13-year-old girl, no. The first emotional impulse of Dasha was addressed to the International Association of Athletics Federations, which left the rest of the team overboard, to her American coach, to the IMG Florida Academy, to her agents, even to her sponsors, whom she listed with diligence.
The last turn of the knife in the wound of not indifferent fans was the creepy, obsequious tone with which the appeal sounded. Flattering, sweet superlatives, which flowed down in rows, like molasses, finally pushed the lion's share of fans away from the athlete, who could not find other words other than one - betrayal. This is not far from the truth, but, alas, not everything.
Not betrayal, but pragmatism - "check and check-outs"
Who is a traitor? A traitor is a person who has violated loyalty to someone or has not fulfilled his duty to anyone. Even Ushakov and Efremova agree in this definition in their dictionaries.
But for the past few decades, the numerous "teachers" who have fallen on our people have not told us that "a free man owes nothing to anyone". Have we not tried to cultivate "success, measured in monetary terms" in our society? Hasn't the conquest of the Arctic suddenly turned into an eccentric link, and a trip to Florida, on the contrary, a reason for arrogant pride?
So traitor Klishin or not? I think that it is rather a semi-finished product, an ideal product of the modern spineless similarity of the system, soft and comfortable to consume. And, of course, just like any semi-finished product created according to a certain food technology, Klishin doesn't even suspect why so many people got into it. "I've been training in the USA for three years already," said the offended child.
After all, she, in fact, considers her departure an achievement, and the new coaches, agents and sponsors - benefactors. She actually believes that she does not owe anything to these fans, nor to this country, nor to the Olympic Reserve School. In the modern paradigm, where self-esteem is eliminated, self-esteem will take its place - this is inevitable.
Dasha, a blessing in disguise, if you can call it that
The young lady really can not worry. Well, an athlete is lost for Russia, but what icon for the creacliat was born. God knows, if by the end of this week the liberal serpentarium, which vainly hisses at any manifestation of national pride, does not kiss the tattooed Klishina filet to a polished sheen, I will be surprised. Why?
Easy peasy. For any group that promotes their ideas, however poor they may be, "opinion leaders" are needed. That is, people who in this life were engaged in something more than swearing in the network or nailing the scrotum to the pavement. While on the bottom, even if to scrape the bottom of the barrel, more than a pair of actors, led by Leah Akhedzhakova and artists in the forefront with Lolita, almost no one. If to take into account the "strange" position of the first and frankly market behavior of the second, it is sparse. And then a whole athlete! This plowman, who sweated in his life not in a rented apartment with a strange half, but in a stadium. Yes, it's just a gift, and he goes into the hands!
A soldier named Dasha
In the eyes of foreign media that have been hallucinating Putin's troops for the first month and fledgling athletes, Dasha will be nothing more than a dove of freedom, a swallow that left the realm of Mordor. Contrary to desire, Kleshina will protoptchet a track of doubts for other athletes who will be sad to watch TV. With a successfully played card, who knows, the new "exposing documentary" will not be long in coming! And other applicants for the main role and do not have to look.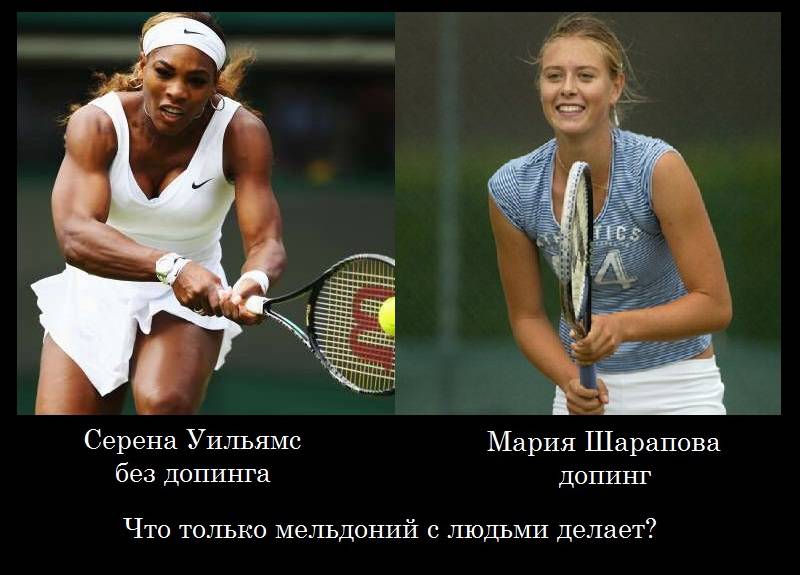 There is an information war that is a fact that it is difficult to deny even the most seasoned liberals with their angelic faith in the divine destiny of the West. And in the new infantry arrived. Meet the soldier named Dasha.