RIA News
with reference to the Lebanese ambassador to Moscow, Shauki Bou Nassar, reports on the interest of official Beirut in acquiring various kinds of Russian weapons. In particular, Lebanon expresses its readiness to sign a contract with the Russian Federation for the purchase of Kornet anti-tank missile systems, artillery mounts and some types of armored vehicles, including
Tanks
T-72.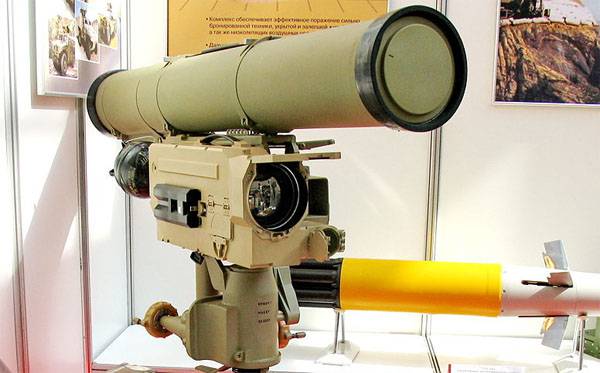 From the statement of the Lebanese diplomat:
Lebanon needs weapons to fight terrorists, especially Beirut needs Russian Cornet anti-tank missile systems. We are negotiating with the Russian side to obtain this type of weapon, this is very important. At the expert level, the details are being worked out.
At the same time, the Lebanese Ambassador in Moscow notes that Russia will be ordered to modernize Russian-made tanks, as well as several military transport and attack helicopters. However, there are also obvious problems of Lebanon with the possibility of payment for Russian weapons. Ambassador Nassar makes it clear that Beirut does not have the proper amount of "living" money to implement the contract.
It is worth recalling that in 2006, the Federation Council of the Federal Assembly of the Russian Federation made a decision to provide military technical assistance to Lebanon. Then in Lebanon sanctioned the dispatch of the Russian battalion of engineering troops, whose military personnel took part in the restoration of individual objects of the country's transport infrastructure. Then Russian assistance was estimated at about 0,5 billion rubles. With all due respect to Lebanon, will it not turn out that sending armaments to this country will turn out to be "free help" from Russia?