The leaders of the five leading NATO countries (the Big Five) agreed at the Warsaw NATO summit that sanctions against the Russian Federation would be lifted only if Moscow fulfilled its obligations under the Minsk agreements on a full ceasefire in Donbass, reports
RIA News
a message from the representative of the US delegation.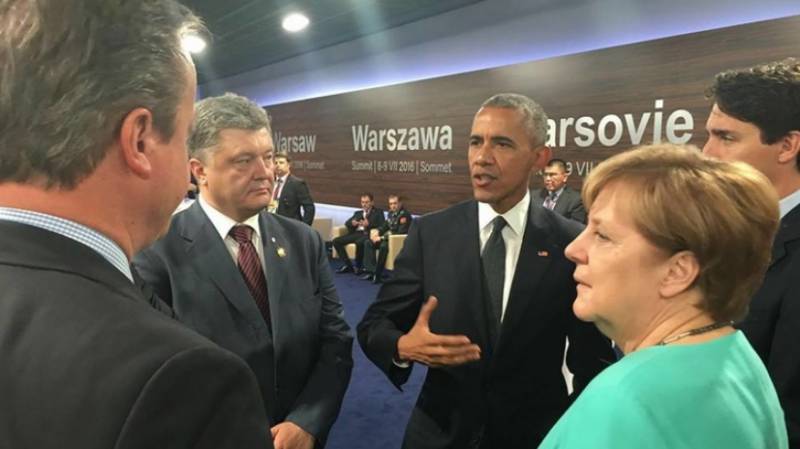 According to the agency, the "Big Five plus Ukraine" meeting was attended by "US President Barack Obama, German Federal Chancellor Angela Merkel, French President Francois Hollande, British Prime Minister David Cameron and Italian Prime Minister Matteo Renzi."
A statement by the representative of the US delegation stated:
"The leaders confirmed the position that the sanctions will be lifted only if Russia fulfills the Minsk agreements."
The two-day NATO summit was held in Warsaw from 8 to 9 in July. Alliance members agreed, including the deployment of 4 battalions in Latvia, Lithuania, Estonia and Poland, the launch of a missile defense system in Eastern Europe, a multinational presence in the Black Sea.