On the opening day of the summit of the North Atlantic Alliance, the Polish Senate (upper house of parliament) discussed the recognition of the massacre of Poles as the so-called Ukrainian nationalists as the genocide of the massacre of Poles. Information about the results of voting in the Senate was announced on the air of Polish Radio. Quote quoted by the news agency
TASS
:
The Senate of Poland voted in favor of the ruling party "Law and Justice" adopted a resolution regarding the Volyn tragedy. The Upper Chamber of the Polish Parliament called on the Sejm (the Lower Chamber of the Polish Parliament - approx. "IN") to set 11 July as the National Day to commemorate the victims of the genocide committed by Ukrainian nationalists against citizens of the Second Polish-Lithuanian Commonwealth.
Recall that we are talking about the massacres of the Polish population by representatives of the OUN-UPA. According to the most modest estimates of historians, no fewer than 80 thousand Poles perished at the hands of Ukrainian nationalists in Volyn. According to other estimates - about 200 thousands. The killings of the Polish population in Volyn and in Eastern Galicia were notable for their particular cruelty, as evidenced by numerous photo facts, the most terrible of which "Military Review" does not publish for moral and ethical reasons. Among the victims of the genocide are women, children and the elderly.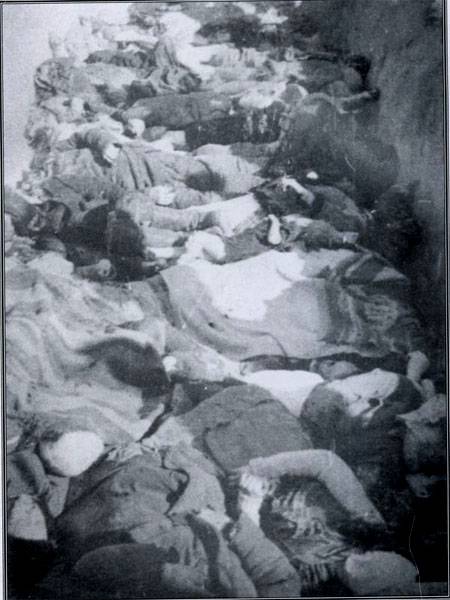 It should be noted that in the 2013 year, the Polish Sejm adopted a resolution on the 70 anniversary of the mournful date of the Volynsk crime, which states that the killings in Volyn "bear signs of genocide." The Polish parliamentarians in the resolution declare 100 thousands of Poles who died at the hands of OUN people during the Second World War.
And about a year ago, the Ukrainian Verkhovna Rada adopted a resolution recognizing crimes in Volyn as "a struggle for the independence of Ukraine."