Tankers of the Southern District worked on the landfill in the Rostov region forcing a water barrier along the bottom of the reservoir, the role of which was performed by an artificial pool of five depths and 100 meters wide, reports
Rossiyskaya Gazeta
with reference to the district press service.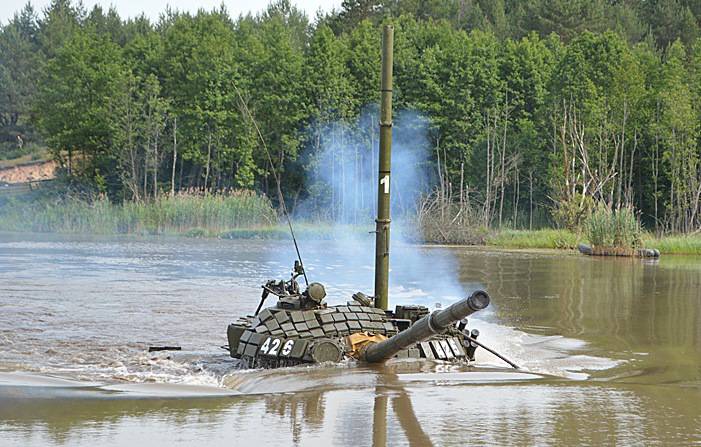 Archive photo
"Over 250 military personnel from North and South Ossetia, Chechnya and Dagestan, as well as about 40 units, were involved in combat training exercises
tanks
T-90A and modernized T-72BM, "the message said.
"In zero visibility conditions, the driver was guided by the instruments and had to drive the car along the bottom without shifting gears, stops and sharp turns," said the press service.
It is noted that "driving military equipment under water is one of the most difficult elements of combat training of tankers. The crew should take into account the peculiarities of the coastline, the bottom, the depth and speed of the current, moving with zero visibility on the instruments. "
The exercise also worked out the actions of rescuers "during the evacuation of the crew from a conditionally submerged tank."
In addition, during training, "tankers were trained to move along the bottom with a breathing apparatus," in case you have to cling the cable to a towing vehicle to evacuate equipment to land.