Revelations of the current commander of the Ukrainian Navy Igor Voronchenko, who spoke about his readiness in 2014 to suppress the "Crimean spring" with the help of
tanks
, only confirm the fact that the blocking by "polite people" of the Ukrainian units saved the peninsula from bloodshed, reports
RIA News
statement by the head of the Republic of Crimea Sergey Aksyonov.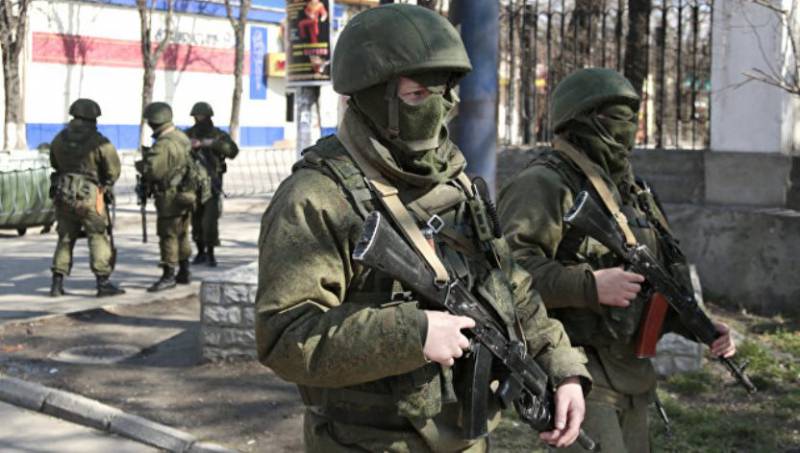 Yesterday, Ukrainian media reported that the new commander of the Navy Voronchenko, who held the post of deputy commander in Crimea in the spring of 2014
fleet
on coastal defense, "prepared a plan to combat the Crimean militia with tanks."
"Voronchenko was waiting for the order of Kiev to throw tanks against the seized building of the Council of Ministers and the Crimean parliament and in case of refusal to surrender to fire," one of the publications says.
"The revelations of the Ukrainian warriors once again confirm the correctness of the choice of the Crimeans, who did not want to live in the same country with thugs who were ready to shoot them with tank guns," said Aksyonov.
In his opinion, "it was the presence of" polite people "who stopped those who seized power in Kiev, and the criminal order was not heard."
"Seleznev (speaker of the General Staff of the Armed Forces of Ukraine Vladislav Seleznev, who informed the media about Voronchenko's plans) actually admitted that the decisive actions of Russia in the face of" polite people "to protect the civilian population of Crimea were absolutely justified," Aksyonov noted.
"This figure (Voronchenko), who is sitting in Kiev today and talking about tanks, would still not have been able to win, and no one would have given him to leave Crimea," added the head of the republic.
Recall, "Polite people" called the units of the GRU, marines and airborne forces, which played a key role in maintaining peace during the reunification of the Crimea with Russia.