At the end of June, the Russian Defense Ministry issued a contract to the Kazan Aviation Plant (KAZ) for the construction of the third integrated reconnaissance aircraft Tu-214Р, a Kazan resource reported
Real time
.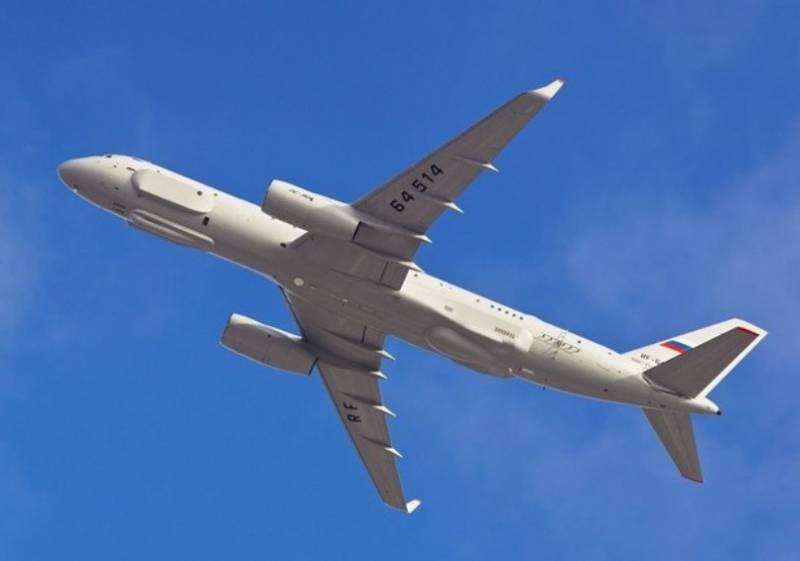 According to the information, the head of United Aircraft Building Corporation JSC Yury Slusar told about the award ceremony at the KAZ airfield with departmental awards of the RF Ministry of Defense 17 of the company's employees who serviced Tu-214P reconnaissance aircraft, Tu-160M and Tu strategic reconnaissance aircraft "22М3 during the Syrian operation."
According to Slyusar, "the newest airplane of radio engineering and optoelectronic reconnaissance Tu-214Р, sent to track the military activity of opponents, met the expectations of the military."
Blog comment
bmpd
:
"Recall that two Tu-214P integrated reconnaissance aircraft (" 411 product ", OCD" Faction-4 ") were built at KAZ under the contract of November 29 from 2002. The lead developer of the on-board reconnaissance complex is Vega Radio Concern OJSC. The first Tu-214Р aircraft (registration number RF-64511) made the first flight in Kazan 24 December 2009 of the year, and the second (registration number RF-64514) at the end of 2014 of the year ".
Tasks in Syria performed the board with the registration number RF-64514.