As part of the exercise, five missile regiments equipped with mobile soil complexes Yars, Topol-M and Topol began to work out the tasks of combat duty on combat patrol routes from the Tver region to the Altai Territory, reports
press office
Ministry of Defense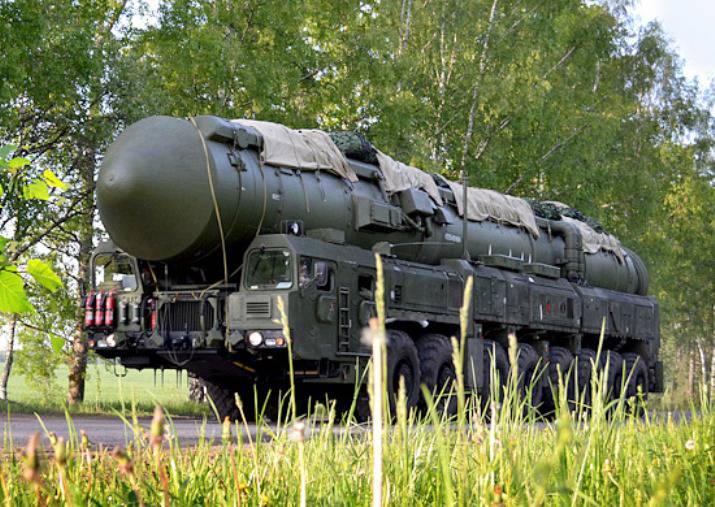 "In the course of combat training, strategic rocket engineers will work out the issues of launching rocket complexes to field positions, making a march, dispersed units with a change of field positions, engineering equipment positions, organizing camouflage and combat guard," the release said.
"The anti-sabotage formations will carry out the tasks of detecting, blocking and destroying conditional saboteurs, including using the new Typhoon-M combat anti-sabotage vehicles (BPDM) equipped with unmanned aerial vehicles (UAVs). They will work out many tasks and introductory, including technical, with overcoming areas of conditional contamination of the area. Actions to repel the attack of ground and air enemy, the organization of interaction with attached units. They will complete combat training tasks for the conditional launch of rockets, "the press service told.
It is reported that "currently around 30 rocket units have begun to prepare for the implementation of duty on field positions and more 25 units of protection and support tasks during field exits."
"In addition to measures to bring up to the highest levels of combat readiness, tactical exercises, tactical and tactical drill exercises are conducted with individual units and subunits, during which questions of combat duty with different periods of time in field positions and in field areas are also worked out," noted in the department.
According to the report, before the end of the year, the Strategic Missile Forces "will have more 40 headquarters and around 20 command and staff training, around 10 command and staff exercises, around 50 tactical and special tactical exercises."