At the Amur Shipbuilding Plant on Friday, a groundbreaking ceremony was held for the new patrol ship of the near-sea zone "Sharp" (project 20380), reports
RIA News
the press service of the Khabarovsk Territory.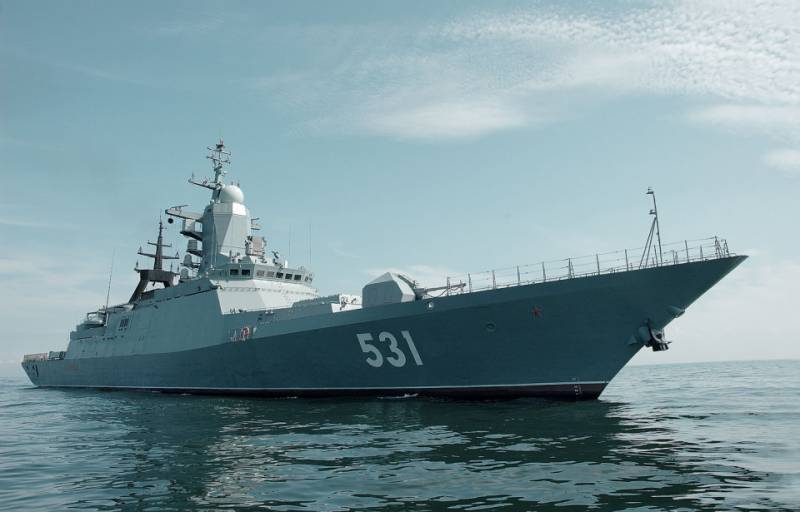 Corvette Project 20380 "Savvy"
It is reported that "the event is timed to the 80th anniversary of the enterprise, which is celebrated these days in Komsomolsk-on-Amur." Ship transfer
the fleet
scheduled for 2019
"Recently, new ships are being laid at the enterprise every year. This suggests that the plant has a stable future. But today the country's leadership sets new goals. It is necessary to work not only on military topics, but also to develop civil shipbuilding, to attract orders from fishing companies. I have no doubt that the factory workers can accomplish these tasks, "
The Governor Vyacheslav Shport said at the ceremony.
Earlier, in May 2016 g, the launch of the "Perfect" corvette was reported.
The agency's reference: "The multi-purpose patrol ship of the near-sea zone (corvette) of the 20380 project has a displacement of 2 thousand tons, a length of more than 100 m, a maximum speed of up to 27 nodes and an autonomous navigation distance of up to 4 thousand miles. The corvettes of this project are armed with the Uran anti-ship missile system, the Redoubt anti-aircraft missile system, and the Pack-NK anti-submarine system for submarine torpedoing.