The American Aerospace Agency (NASA) spreads a message about the testing of a solid-fuel accelerator, which, reportedly, will soon be able to ensure the operation of the "Martian" program. The agency's press office said the QM-2 experimental facility was tested at a special site in the state of Utah.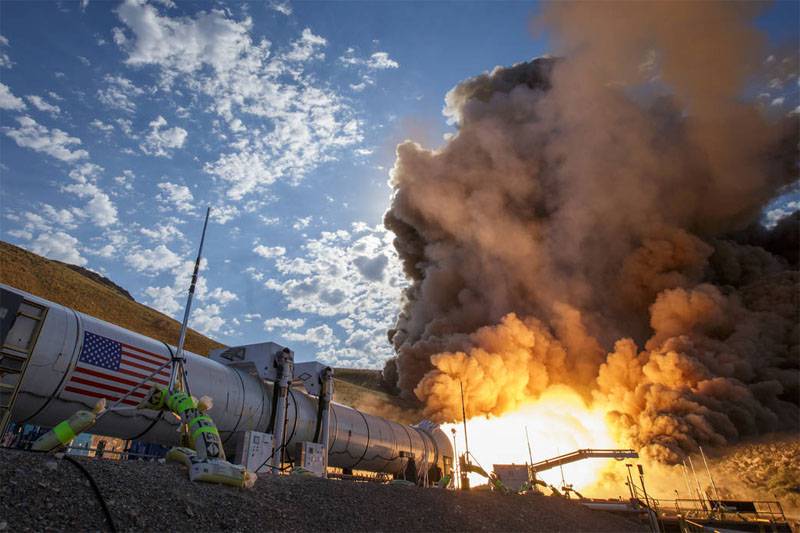 If you believe the message that the installation thrust is approximately 75% of the level required for the spacecraft to enter near-earth space.
After the tests, the engineers began to analyze the data obtained from the 530 measuring elements and sensors located on the power plant of the future rocket. One of the most important parameters - resistance to sudden temperature changes. Thus, during the test, the temperature of combustion of the fuel inside the unit reached values ​​of almost 3,3 thousand degrees Celsius. For comparison, it is approximately 120 degrees Celsius below the melting point of ultra-high-melting tungsten.
The conditions of the "cold run" were also worked out - at a fuel temperature of about 4,4 degrees Celsius.
NASA representatives do not disclose the technical details of the test powerplant, which is planned to be used to provide flights to Mars.
Accelerator will be used for extra heavy media
Space launch system
which should be involved in the Orion program.
An unmanned launch of this NASA spacecraft to Mars has been mapped to 2018 for the year.