Russia, in accordance with the previous contract, delivered a new batch of Night Hunter helicopters to Iraq, reports
RIA News
Post Ministry of Defense of the Republic.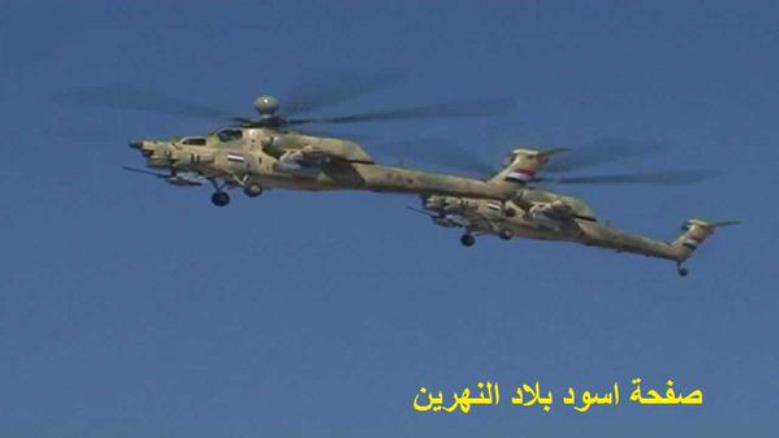 "The combat vehicles delivered under the contract between Russia and Iraq have increased maneuverability and accuracy in hitting targets," the release said.
It is noted that "these helicopters will make a great contribution to the support of ground forces in conducting operations to eliminate the positions of terrorists and destroy armored vehicles filled with explosives."
Earlier, the representative of the joint operations command of the Iraqi security agencies Rasul al-Zubaydi told the agency that the Mi-28НЭ ("Night Hunter") and Mi-35 helicopters received during the implementation of the agreement "play a significant role in freeing the country from the Islamic State terrorist group" .