Paradoxical country is Ukraine. She continues to celebrate the holiday that managed to crush the forces that came to power - the Constitution Day. In spite of the fact that in Ukraine, an anti-constitutional coup took place in February 2014, and all the basic norms of the state were banished by Maidan content, the same Maidan authorities are now the first to name the Constitution Day the main holiday of Ukraine.
No cost and no mention of Russia. Thus, the Secretary of the National Security and Defense Council of Ukraine Oleksandr Turchynov today announced that it turns out that Russia is striking the Ukrainian constitution.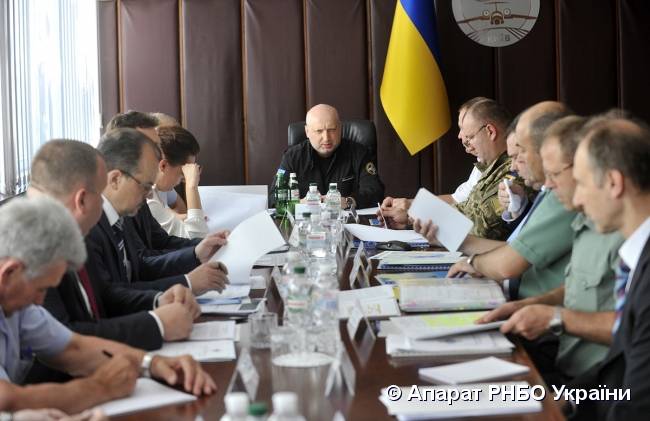 Press Service of the NSDC
quotes Turchinov statement:
Twenty years ago, a long "constitutional night" adopted the basic law of our state. "Ukraine is a sovereign and independent, democratic, social, legal state," this is stated in Article 1 of the Constitution.
Attempts by Yanukovych usurping power, to deform the Basic Law under him led to the fall of his regime. Having decided to go against us against war, Russia is trying not only to break through our defenses in the east, but also to strike at the Constitution of Ukraine. They want to wrest from the Ukrainian Constitution such basic concepts as "freedom", "democracy", "independence" and "unitarity". But they will not succeed in depriving us of our freedom. And about our Constitution, as well as about our defense, they will break their teeth.
History
and the Constitution of our state has the right to write only the Ukrainian people. Ukraine was, is and will be a sovereign democratic unitary state. And any changes to the Basic Law should only strengthen the democracy and independence of our country.
Recall that the declaration of freedom and democracy is made by a man who, with his own hand, signed a decree on the commencement of a punitive operation against his compatriots in the Donbas. To this day, civilians, including women, old people and children, continue to become victims of this operation. The same statement is made by a man who was at the top of the Maidan government, by taking a direct part in disrupting the Basic Law. Extreme hypocrisy, which for the authorities of Ukraine has long been the norm ...