Information Agency
ARA News
reports that the Turkish army from artillery shells attacked the territory controlled by the Kurdish militia (YPG) in the north of Syria. A representative of the Kurdish militia reports that Turkish artillery fired at the western suburbs of Kobani for a long period of time (yesterday and today).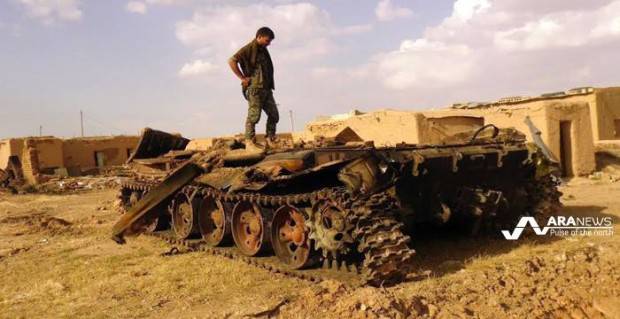 Under the artillery shells fired from Turkish territory hit the Cor Eli village. The report says that several ammunition landed in the building of local law enforcement. There are dead and wounded.
In addition to the Kor Eli settlement, other Kurdish settlements in northern Syria were shelled by the Turkish army. We are talking about such settlements as Zilyara, Ashme and Boban - not far from Coban.
It is a fact that the shelling of the Kurdish positions by the Turkish army coincided in time with the Kurds 'attack of the militants of the Islamic State terrorist organization. The clashes began in the area of ​​the city of Shuyukh, located a few kilometers from Kobani.
ARA News
cites a statement by the commander of one of the Kurdish armed groups Habun Osman:
Beviki IG tried to enter the city Shuyuh. The collision began. Our forces eventually managed to repel the attack. We believe that the Turkish artillery shelling of our positions at this moment is a clear attempt by Erdogan to support the terrorist group (ISIS). Turkey is generally ready to support any terrorist groups acting against the Kurds. Erdogan prefers the control of the border to have ISIS and al-Qaeda, rather than the Kurdish self-defense forces.