Turkish News Agency
Anadolu
reports of two terrorist attacks in Lebanon today. Turkish media, referring to representatives of the law enforcement agencies of Lebanon, writes that two explosions with an interval of approximately 10 minutes rocked at the Al-Qaa checkpoint on the Lebanese-Syrian border. As a result of the explosion, at least 6 people were killed and 15 people were injured of varying degrees of severity. The condition of three of them is estimated as extremely difficult.
According to some reports, suicide bombers from the so-called "Islamic state" committed the explosions.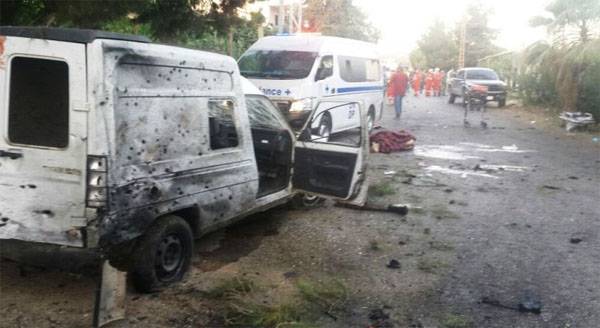 Against this background, attention is drawn to the statement by the Minister of Finance of Lebanon, Ali Khalil. He said that Lebanon was spending serious money on the fight against ISIS and Dzhebhat al-Nusra terrorists. According to the Lebanese minister, Beirut is counting on support in the fight against international terrorism on Russia.
RIA News
gives a fragment of Khalil's statement:
We are currently in a state of direct war against terrorism. On the northern and eastern borders are the militants of both the IG and Dzhebhat al-Nusra. Every day, the Lebanese army fights with them, and therefore needs support. We are working with the Russian side in several directions: you have long supported our security forces and our army. We would like Russia to give us great support. And also assisted in resolving the domestic political crisis. Russia plays a very important role in the Middle East region, and it maintains good relations with representatives of all Lebanese political forces.