The Russian Ministry of Defense responded to statements by German Defense Minister Ursula Gertrude von der Lyayen that Moscow should inform Berlin about the movements of its troops as part of various military training events. The Russian military department noted that, apparently, the information sent by Moscow to Berlin did not reach Ms. von der Lyayen, otherwise she would have known that the Russian Federation had already warned Germany and her colleagues for several years NATO on training for military exercises conducted by the Armed Forces, and reports on their progress.
From a statement by Major General Igor Konashenkov, representing management
press service
and information of the Ministry of Defense of the Russian Federation:
The statements of the head of the German defense ministry at least surprise us. Perhaps she simply does not know that we have been initiative, in good faith, for more than two years, we have been notifying our European partners through various channels of all sudden checks and major exercises, which, in accordance with the Vienna agreements, are not obliged to do.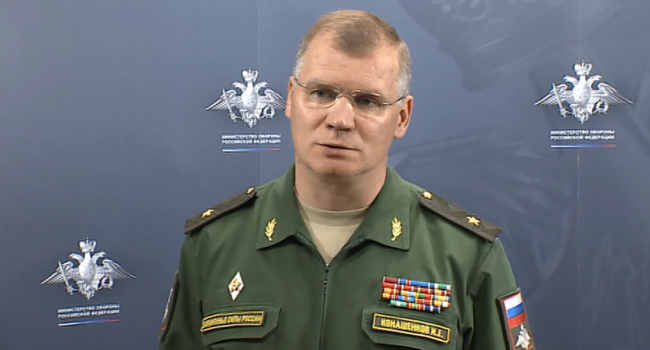 Igor Konashenkov commented on the statements of the German official about the "defensive character" of the North Atlantic military bloc.
The press service cites a statement by a representative of the Russian military department who commented on the connection between the words about the defensive nature of NATO and the bombing of Yugoslavia in 1999:
Will the Minister of War of Germany, Ursula von der Lyayen, be able to explain to the whole world from whom there (in Yugoslavia) has the alliance defended itself and not sparing ammunition?
There are plenty of such "defensive" operations on the NATO account: Afghanistan, Iraq, Libya. Now Washington "pulls up" NATO colleagues "to defend" in Syria ...