Specialists of the Research Institute of Engineering (NIII) are working on the adaptation of the anti-submarine bomb Zagon-2 for the Mi-14 helicopter, reports
Rossiyskaya Gazeta
With reference to the general director of the concern "Tehmash" Sergei Rusakov.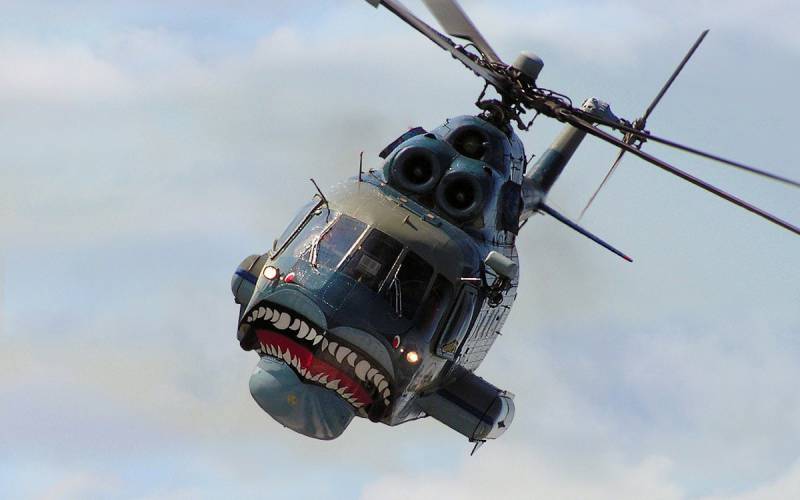 "The Institute has created an adjustable anti-submarine bomb Zagron-2. It is designed for use with Ka-28 helicopters, but work is currently underway on the use of these bombs on other types of aircraft. In particular, on the Mi-14, "said Rusakov.
"After the reset, the 120-kilogram" Corral-2 "goes down to the sea by parachute. Reaching the surface, the bomb drops the dome, turns on the sonar guidance equipment and rushes to the submarine. When hitting the hull of a submarine, a high-explosive directional warhead is undermined. The power of the 35 bomb kilograms in TNT equivalent, "the article says.
According to the manufacturer, "a one and a half meter bomb is capable of detecting submarines at a distance of 450 meters and hit them at a depth of 600 m." Ammunition can also be used with anti-submarine aircraft IL-38 and Tu-142M.
Earlier, the media reported that the Ministry of Defense is considering the possibility of resuming the production of Mi-14, nicknamed in its time "killer submarines."
The newspaper reminds that the Mi-14 helicopter, developed on the basis of the Mi-8, was put into service in 1976. "After the tests and improvements, the new amphibious helicopter with more powerful engines and wide combat capabilities was obtained," the newspaper notes.
In 1996, under the pressure of the United States, "submarine killers" were decommissioned.