At the memorial cemetery in Oberwart (Austria, Burgenland), a solemn ceremony was held for the reburial of 38 Soviet soldiers, whose remains were exhumed in the spring in the village of Veltenberg, reports
RIA News
.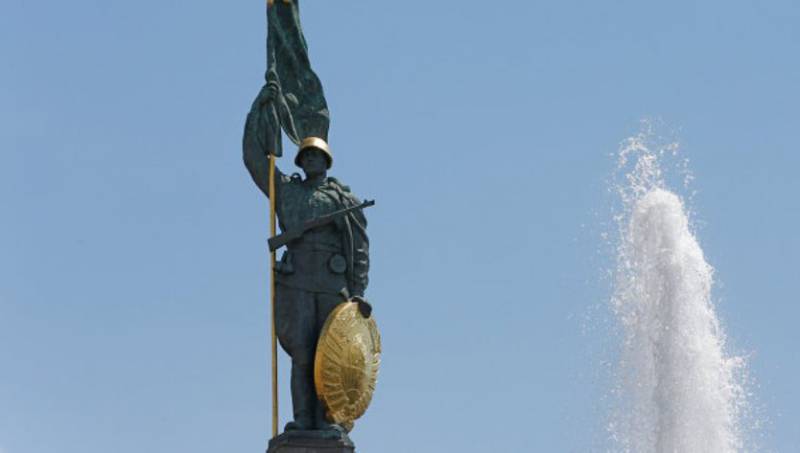 Monument to Soviet soldiers who died during the liberation of Austria from fascism
"Among them are mainly Red Army soldiers from the 316 Rifle Division. Most of all - 12 people - were natives of Ukraine, four were born on the territory of modern Moldova, three - in Kazakhstan, one - in Belarus. Other soldiers arrived to fight in these regions from all over Russia - from the Rostov and Chkalov (now Orenburg) regions, from the Altai Territory and from the Leningrad region, from Kemerovo and from Baikal, from Tatarstan and the Tambov region, "the agency reports.
The ceremony was attended by diplomats from Russia, Belarus, Kazakhstan and Ukraine.
"In the Austrian land are about 80 thousands of our countrymen: prisoners of concentration camps, forced workers, prisoners of war and soldiers. Austria's careful treatment of Soviet war memorials and monuments is highly appreciated by us, "said Russian diplomat Igor Nikitin.
Ukrainian Ambassador Alexander Scherba thanked the Austrian authorities for "being attentive and respectful of this difficult legacy and for the opportunity for relatives to bring flowers to a certain place where their family members rest."
"We mourn the victims, remember this war, which calls us to sanity and preserve peace for our children and subsequent generations. We will always remember that the atrocities of fascism brought people humiliation and death. We will forever honor those who then lost their lives on the battlefields, selflessly worked in the rear, "added the attache of the Embassy of Kazakhstan Rinat Difranov.
According to the agency, "research at the site of a small cemetery in Welterberg was conducted under the direction of the historian Peter Siksl, who has been searching and re-burial of Soviet citizens in Austria for many years, about which he has already written two books."