The special forces unit and US intelligence officials arrived at the Al-Andean base in Lahj province (South Yemen) under the pretext of fighting terrorists from the Al Qaeda group, reports
Free Press
with reference to the agency Fars News.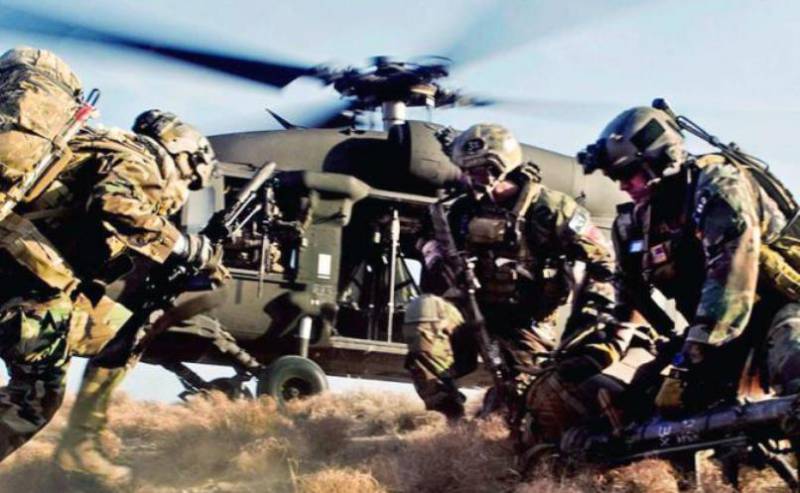 According to the agency, "X-NUMX AH-15" Apache "attack helicopters and five UH-64A Black Hawk multipurpose UH-60 attack helicopters were also deployed to the Al-Andes military base.
The publication notes that "this is not the first American landing party in South Yemen lately - in May, around 200, the marines were stationed in the port of the city of Al-Mukalla on the coast of the Gulf of Aden, in addition, the USS Boxer amphibious assault ship is in the bay itself able to quickly land a battalion of marines. "
According to the agency, the arrival of the US military "is connected with the request of the United Arab Emirates to organize the protection of the strategic Bab el-Mandeb Strait, which accounts for almost 15% of the global transit of oil."
"The current deployment of the US Armed Forces in Yemen takes place a year after the US evacuated its special forces from the Al-Ande base against the background of the move of the Houthis to the port zone and the success of the militants of the al-Qaeda group in the Arabian Peninsula," the newspaper notes.
Hussites from the Shiite Ansar Allah movement have already protested, calling the actions of the Americans "colonial", and adding that "the transfer of American troops is contrary to the negotiation process launched by 21 April 2016 in Kuwait and ceasefire regime in April 11".