Information Agency
Anadolu
publishes material telling about how the Turkish president is actually switching to the language of ultimatums in communication with the European Union. So, Erdogan, speaking at the University of Fatih Sultan Mehmet, said that the European Union should not hesitate and decide whether he is ready to see Turkey in its composition or not. According to the Turkish president, if the answer of the European Union is again postponed indefinitely, Ankara will organize a referendum and ask the Turkish population if it is ready to continue to fulfill European conditions for joining the EU, including the issue of curbing refugee flows.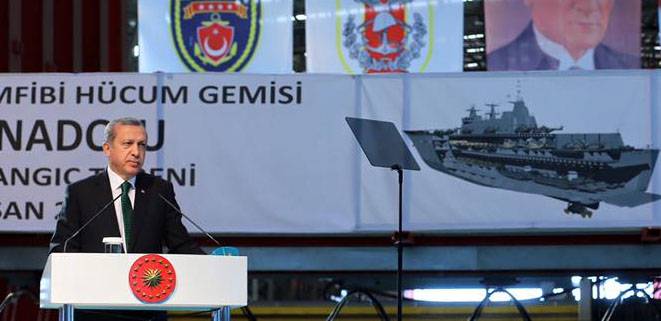 Recep Tayyip Erdogan:
You never recognized the people of Turkey. We do not pursue visas and memberships at all. In Europe, thousands of refugees gathered in Edirne are afraid of 60 information. They fear that these migrants will cross the border between Bulgaria and Greece. At that moment, Turkey has already opened the door for 3 million refugees. Turkey appreciates people. Soon there will be a referendum in the UK. We are informed here that Turkey will be able to become a member of the EU no earlier than 3 of the thousandth year. Only Cameron at personal meetings said something quite different. Declared that London is near Ankara. You will see, Britain will not leave the EU.

Good. We will do what the British do. We will organize our referendum and ask: "Should we continue the negotiations on EU membership?" If our people say yes, then we will continue the process (of integration).

After all, I have repeatedly told Europeans: either you openly admit that you will not accept us into the European Union, or you end the negotiation process. " Here are just the Europeans say neither yes nor no. And they need to think about who they will have a conversation with when millions of refugees stand at their doorsteps and knock on their door.
In fact, Erdogan makes it clear that if the European Union does not say "yes" to Turkey in the near future, the refugees accumulated on Turkish territory will rush to the European countries not without the help of official Ankara, causing another wave of migration chaos. Recall that for the containment of refugees Erdogan received 3 billion euros, the same amount the EU is going to transfer to Ankara in a short time.