Today, Estonia celebrates the Victory Day in the Liberation War 1918-1920, it will be celebrated with a military parade in Võru, reports
RIA News
.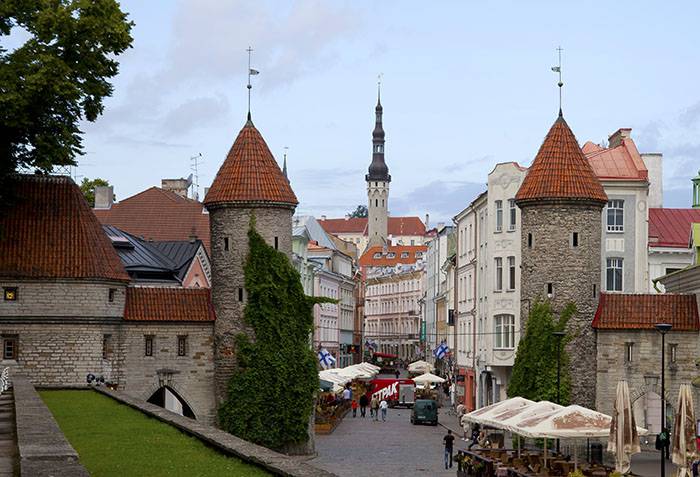 "A military parade will take place in the city of Võru in the south-east of the country. It will be attended by 700 members of the militant militia "Kiteselit" ("Defense Union"), which is included in the structure of the Estonian Defense Ministry, as well as their colleagues from Latvia and Lithuania. The parade will be attended by a group of four combat vehicles Stryker US forces, "- said the agency.
For the first time, a division of foreign troops will take part in a parade dedicated to a national holiday. The parade will be hosted by the President of the Republic, Toomas Hendrik Ilves.
"After the proclamation of 24's independence on February 1918, the Republic of Estonia was forced to participate in the war of independence against the Landeswehr troops under the command of General von der Goltz. The Landesver consisted of German-born Germans and former soldiers and officers who had already capitulated to the German army in World War I, who wanted to restore German control in the region. At the same time, the republic's troops fought with the Red Army, "the agency reminds.
23 June 1919 the Estonian and Latvian troops defeated the Landesver in Võnu (now Cesis, Latvia). This battle is the main event of the war.
The 2 War of February 1920 r ended with the signing of the Tartu Peace Treaty. For the first time, Estonians celebrated Victory Day in 1934. The tradition was revived in 1992. Festive events are held in different Estonian cities in turn.