This morning, an act of terrorism took place in the Pul-Chakri area of ​​Kabul City, killing at least 14 representatives of foreign countries working in Afghanistan. The greatest death toll - the representatives of Nepal, on the bus of the diplomatic mission which was attacked. It is reported by the news agency
France-Press
.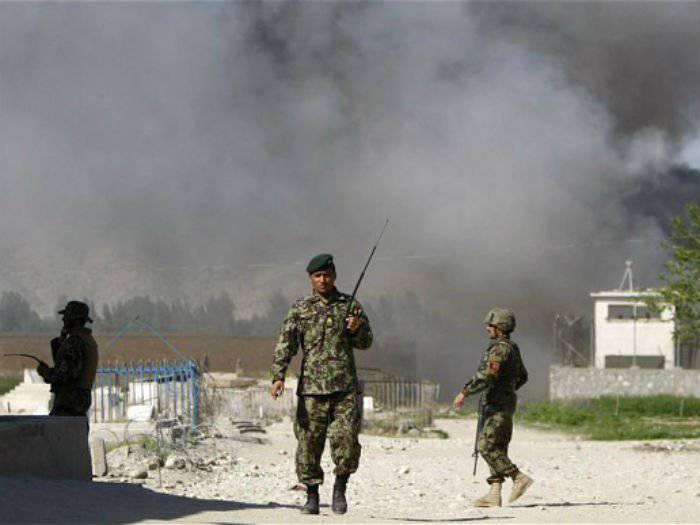 According to some reports, the explosive device was activated remotely. So far, none of the terrorist groups has claimed responsibility for the blast of the Nepalese diplomatic mission bus.
Today in Afghanistan at least two more explosions occurred. One of them is on the southern outskirts of Kabul. According to "
Interfax
", Unidentified persons tried to kill Afghan MP Ataulla Faizani. The explosion was also carried out remotely. It is reported that the deputy and his driver were taken to hospital in an extremely serious condition.
The third terrorist attack occurred in the north-east of Afghanistan - in the province of Badakhshan, which borders Tajikistan. Around 10: 00 local time in the central square of the county administrative center Kisham there was an explosion that took at least 8 lives. About fifty people were injured of varying degrees of severity.
On the eve of the TV channel
Tolo News
It was reported that in Badakhshan province, bloody fighting began between the government forces of Afghanistan and the Taliban militants. According to some reports, at least 120 of well-armed Taliban arrived in the province from the territory of Pakistan, where joining the local Taliban groups, they engaged in combat with the soldiers of the army of Afghanistan. According to some reports, the Afghan security forces are suffering heavy losses. The terrorist attack on Kisham is believed to be one of the terrorist actions of the Taliban in the northeastern Afghan province.