Next week in the Stavropol Territory at the Nikolo-Aleksandrovsky training ground, the district stage of the EW divisions will be held, reports
press office
YuVO.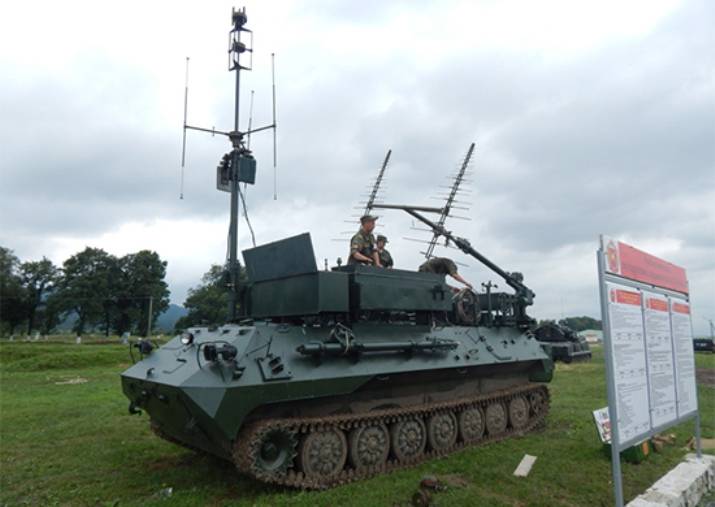 "Specialists of the Black Sea EW will take part in the competition
fleet
, The Caspian flotilla, the Air Force and Air Defense forces, combined arms associations and units of the Southern Military District. "The crew of radio interference stations that have passed the qualifying rounds in their formations and military units will compete in the ability to use military equipment," the release said.
According to the press service, "about 70 military personnel will take part in the competition, about 30 units of weapons and military equipment (IWT) will be involved, including the newest radio interference station P-330 BMW from the Borisoglebsk complex, EW station Krasukh, technical control complex "Judoist" and others. "
It is noted that for the first time crews will compete on the newest models of equipment that arrived in the district in the last two years.
"In addition, this year for the first time in
stories
of the EW division contests, the participants will perform a complex special tactical task, including crew management, combat use of equipment, orientation to the terrain, overcoming contaminated terrain and repelling attacks by sabotage and reconnaissance groups, "the message reads.
The program "includes tests for tactical, special, technical, fire, physical training, communications, radiation, chemical and biological protection, driving special equipment," clarified in the district.
The press service noted that "the competition is being held in order to improve the level of training for the personnel of the subunits, practice the use of modern military equipment, generalize and introduce into the troops best practices for the training of subunits and determine the best EW unit in the district."