A peculiar surprise to the Ukrainian authorities, who declared their unwillingness to take part in Berlin commemorative events in honor of the 75 anniversary of the Nazi Germany attack on the Soviet Union, is presented by the head of the Donetsk People's Republic. Recall that such events in the capital of Germany will be held on June 22 on the initiative of the Russian embassy. Alexander Zakharchenko said today that it was 22 of June that he would hold a "straight line" with the residents of Kiev and the Kiev region.
The press service of Alexander Zakharchenko cites his statement:
Questions from Kiev came to me from the first straight line, even with Kharkov. I postponed them for later, and now they have accumulated so much that it seems to me - it's time to answer. The questions are different. There are tough, critical, although the overwhelming majority is an expression of support and a proposal to cooperate in the fight against illegal power. In general, when moving from the South-East to Kiev, I do not feel much of a difference, since Kiev is originally a Russian city. More precisely, from the initial times this is a multinational city. And it did not work out to Ukrainize it - under the slogan "Kiev for Ukrainians", despite attempts by both the early Soviet and post-Soviet ones. Therefore, I have always perceived Kiev as my city, like most people, not only in Ukraine, but even earlier - in the Soviet Union and the Russian Empire.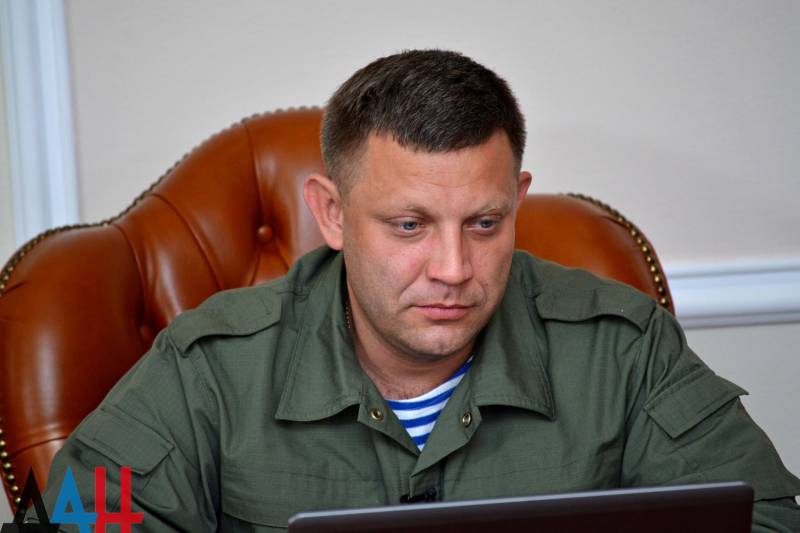 At the same time, Alexander Zakharchenko noted that today's Kiev has become a victim of political games. According to the head of the DPR, it was in Kiev that there was a bloody coup, the consequences of which was the actual split of Ukraine. The head of the Donetsk People's Republic says that Kiev must be liberated. Statement Zakharchenko leads
"Donetsk News Agency"
:
It was there that an armed coup d'état was committed, and it was he who was given initially to plunder the national-radical gangs. And if on us the power of usurpers threw armed punishers and gangsters, then Kiev underwent an incredible political terror, comparable, perhaps, to the times of the Nazi occupation during the Great Patriotic War.
Anyone (not just a resident of Kiev) can ask Alexander Zakharchenko on the website
country-ask.ru
.