At the St. Petersburg International Economic Forum, which opened, Alexey Miller, the head of the Russian company Gazprom, announced that the company is going to gradually abandon Ukrainian capacities related to the transit of gas to Europe. According to Miller, the Ukrainian transit is economically unprofitable both for Russia itself, as a supplier, and for European countries purchasing Russian gas. Miller noted that pumping gas from Russia to Europe through the territory of Ukraine is about 20% more expensive than transportation along the northern route. It was about the "Nord Stream-2", which is implemented, despite loud criticism from individual European bureaucrats.
Information Agency
TASS
quotes Alexey Miller:
Gazprom, as a shareholder of the project, will pay a transport tariff to itself. The North Stream-2 transport tariff is 2,1 dollars per 1 thousand cubic meters per 100 km. Transport fare through Ukraine 2,5 dollar. That is, transit through Ukraine on 20% more expensive. We hear that it is necessary to leave transit through Ukraine 30 billion cubic meters, for Gazprom transit through Ukraine is an additional cost from 25 to 43 billion dollars. It is necessary to understand who will compensate them.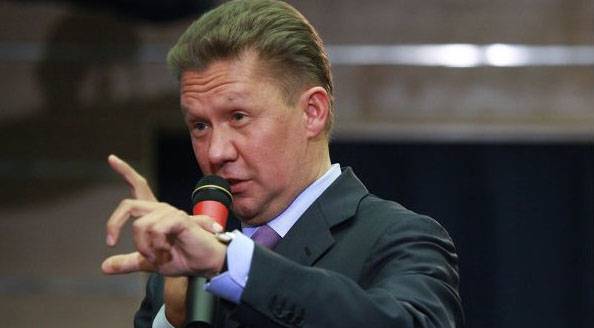 The speech, apparently, is about the growing volumes of Ukrainian debt to Gazprom, which (debt) is clearly not going to repay Kiev.
As a result, as Miller said, Gazprom decided to optimize transit through Ukrainian territory.
Head of Gazprom:
Gazprom has begun to optimize the central corridor, capacity is being released, which required maintenance costs, it is about 4 thousand km to 2020 of the year, this will save 1,6 billion dollars.
Recall that earlier the German authorities announced that they would support the construction of the Nord Stream-2 only if Russia retains certain volumes of gas transit through Ukraine.