Severnaya Verf specialists installed the main engines on the Ivan Hurs communications vessel project 18280 under construction for the Russian Navy, the launch of the vessel is scheduled for autumn, reports
press office
enterprises.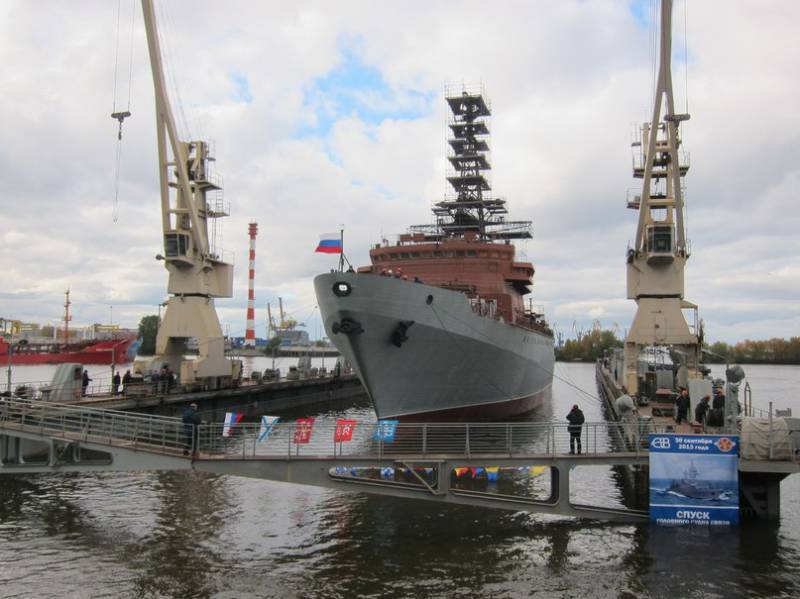 Project 18280 "Yuri Ivanov"
"The total capacity of engines manufactured at the Kolomna Plant is 5500 l / s. They will allow the ship to reach speeds up to 20 nodes, "the release says.
According to the information, "today, on order, the hull and superstructure are fully formed, outfitting, electrical installation, priming and insulation of the premises are being carried out, the hull coloring is starting.
The press service recalled that "Ivan Khurs" is "the first serial (second in a row) vessel of the 18280 project developed at the Iceberg Central Design Bureau," is named after Vice-Admiral Ivan Kuzmich Hurs (29.09.1922 - 28.12.2002), who made outstanding contributions in the creation and development of permanent intelligence of the Navy. "
Earlier, in December 2014, the Russian
the fleet
the lead ship of the same project, Yuri Ivanov, was commissioned.
Manufacturer Help:
"The communications vessel of the 18280 project is intended for communications, fleet management, radio intelligence. Due to its tactical and technical characteristics, it significantly exceeds analogs of previous generations. The ships have significantly improved their efficiency and operational characteristics; modern electronic digital control systems are used; extensive automation of communication and radio surveillance systems has been introduced. The ships of the 18280 project have excellent seaworthiness. "